Travel mug with carabiner
The carbine is a subject which is good no doubt. Various modifications of this device include additional tools or even a portable battery.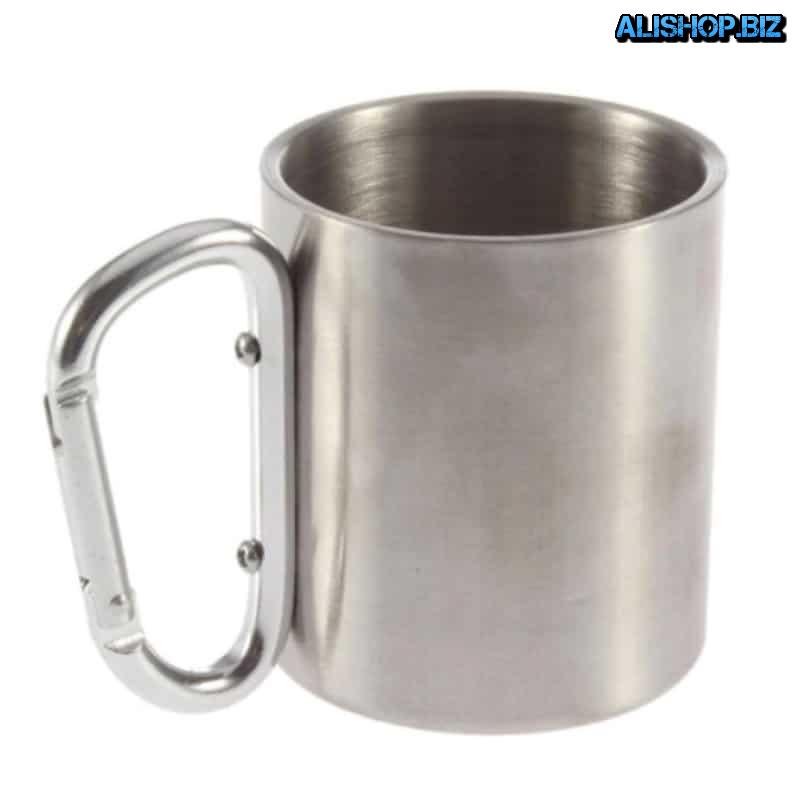 One of the most unusual combinations is a hybrid of a carbine and travel mugs, designed for active recreation. The carbine here has a dual function: it is a means for attaching other items and also serves as a handle. The product is made of stainless steel and has double walls providing insulation of the contents.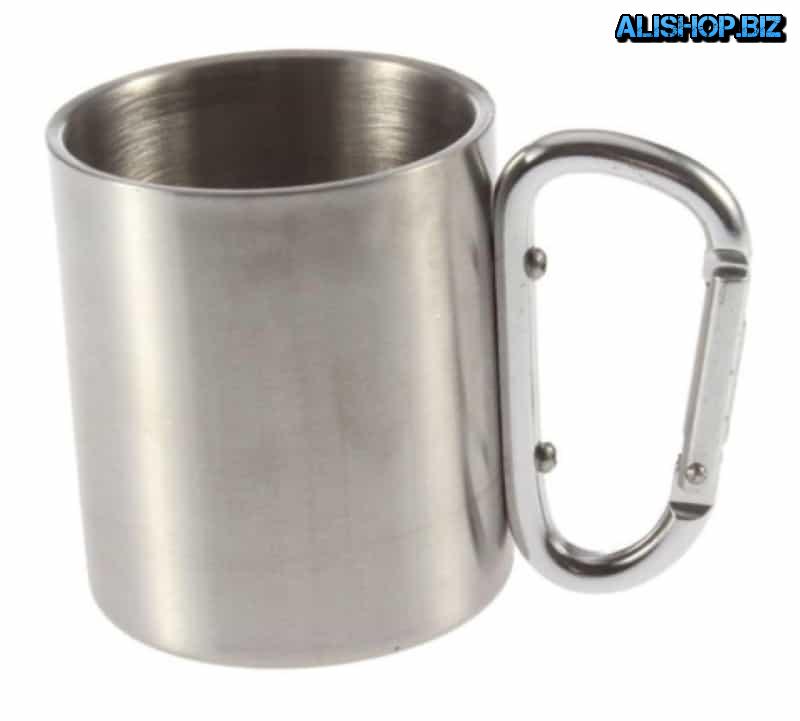 Overall dimensions — 68 x 78 mm Internal volume is 220 ml. No sharp parts are safe to use even in extreme conditions, including tours and accommodation in the base camp.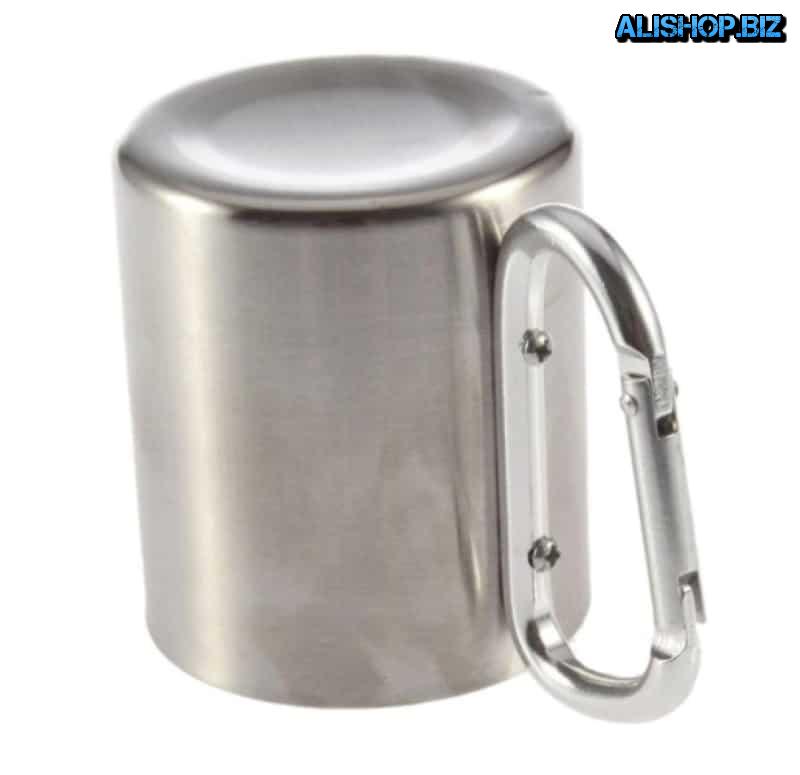 A small video
Price: – $3.07 – $3.80 | buy |