Smartphone Screen Magnifier
Price: — $3.85 | go to purchase |
Constant eye strain when working with the smartphone is a consequence of the unsuitability of the eyes for long work with a smaller font and a frame that may adversely affect visual acuity. In order to solve this problem the designers of the brand Oct17 did not need to resort to the use of complex electronic systems. They took the path of minimum resistance and developed a foldable stand with a large rectangular lens and a slot for a smartphone, located at its focal length.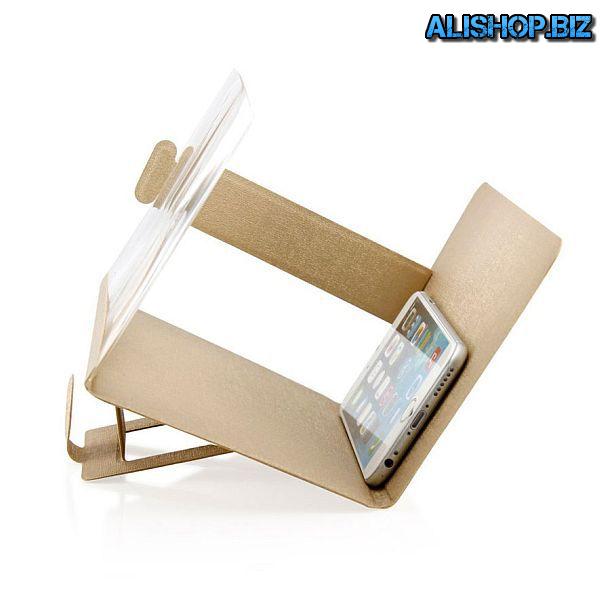 Smartphone Screen Magnifier 2-4 times enlarges the image display smartphone of any model, easily folds up to the size of the iPad mini (19.2 x 12.1 x 0.5 cm), and in working condition has dimensions of 19.2 x 12.2 x 12.2 cm Lens made from organic glass, resistant to ultraviolet radiation, and stand — black, green, gold, pink or blue polyurethane.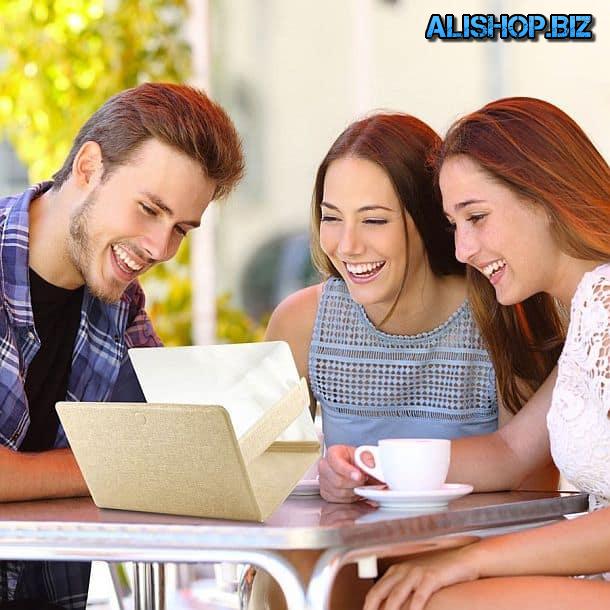 Smartphone Screen Magnifier has a minimalistic modern design is a great gift for any smartphone owner.
Price: — $3.85 | go to purchase |