Movable Dolly for camera Kingjoy PPL-06S
Price: – $58.79 | go to the purchase |
How to make a professional video that can be posted on YouTube? This will help various auxiliary devices for shooting. Movable Dolly for camera Kingjoy PPL-06S, owes its appearance to the demand for video blog. The truck is designed to move the camera in Autonomous mode.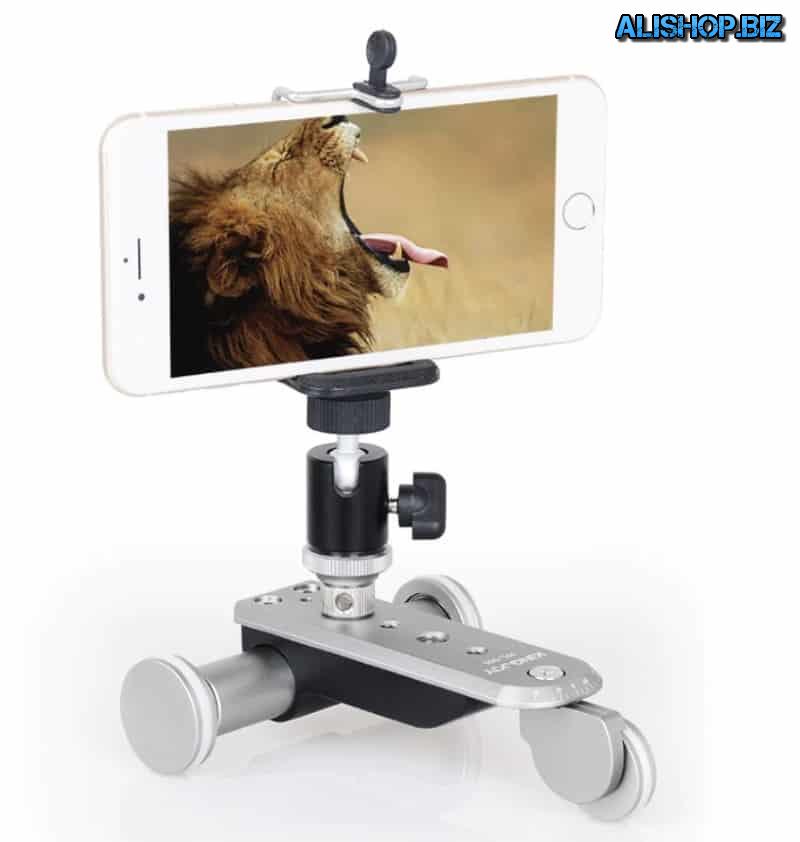 Kingjoy model PPL-06S made of aluminum alloy and capable of moving equipment weighing up to 8 kg. To install the latest here is standard screw mount, compatible with most current cameras. The angle of the optics can be configured to your discretion.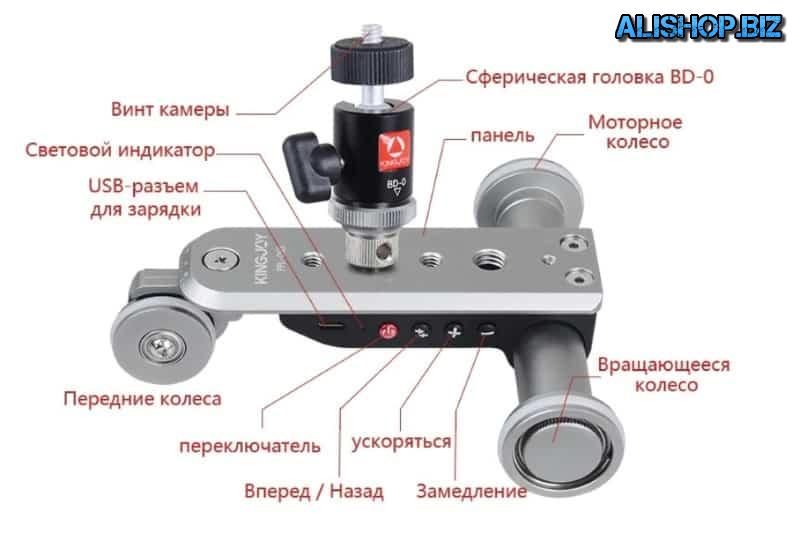 With 3 wheels and a built-in motor, truck is capable of travelling at a speed from 4 to 24 mm per second. Buttons for adjustment and switching of the direction of movement are arranged on the housing. Power the device receives from the internal battery at 650 mAh. Under full load it lasts for an hour of work, and if the camera uses a smartphone, he can move for 10 hours.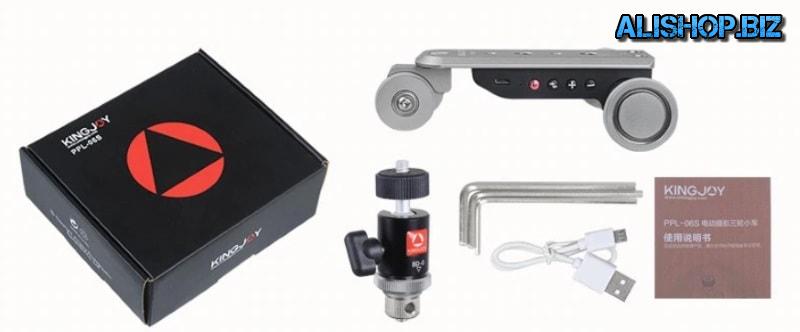 The main body of the truck there are 4 holes for the mounting. The rotation angle is determined by the front wheel. Included with the fixture presents the charging cable, universal mount, and a set of 6-sided keys. Trolley weight — 270 gram.
Price: – $58.79 | go to the purchase |