Thermometer strip for children
Adult thermometers are not well suited for temperature measurement in infants, and therefore advanced parents are increasingly buying modern contactless device. A more affordable alternative, they are heat-sensitive strips.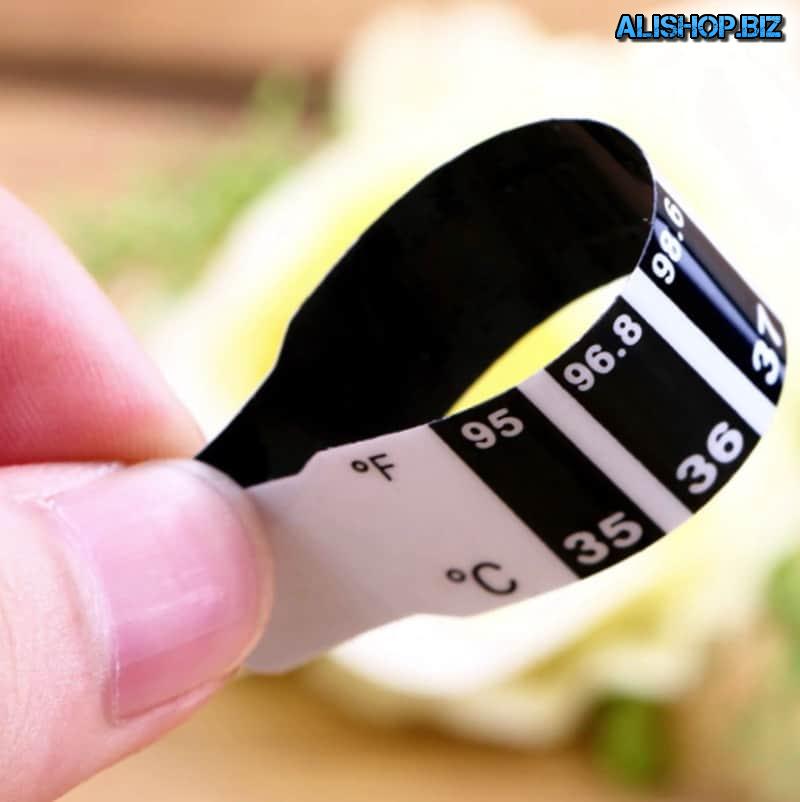 The fixture is an elongated piece of material on which the markings in Celsius and Fahrenheit. Depending on the temperature of the body is highlighted in a particular portion of the tape is in the range of 35 to 40 degrees.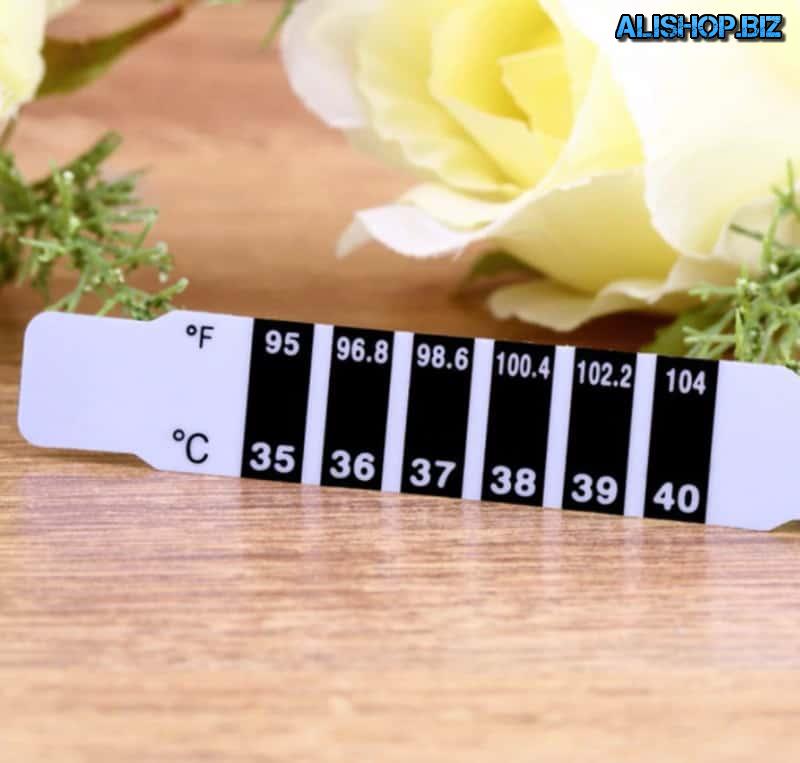 The accuracy of measurements made with the strips is 0.5 degrees. Flexible thermometer is easily applied to the skin and also easily removed from it, being completely safe and non-toxic. Measurements shall be performed for 15 seconds.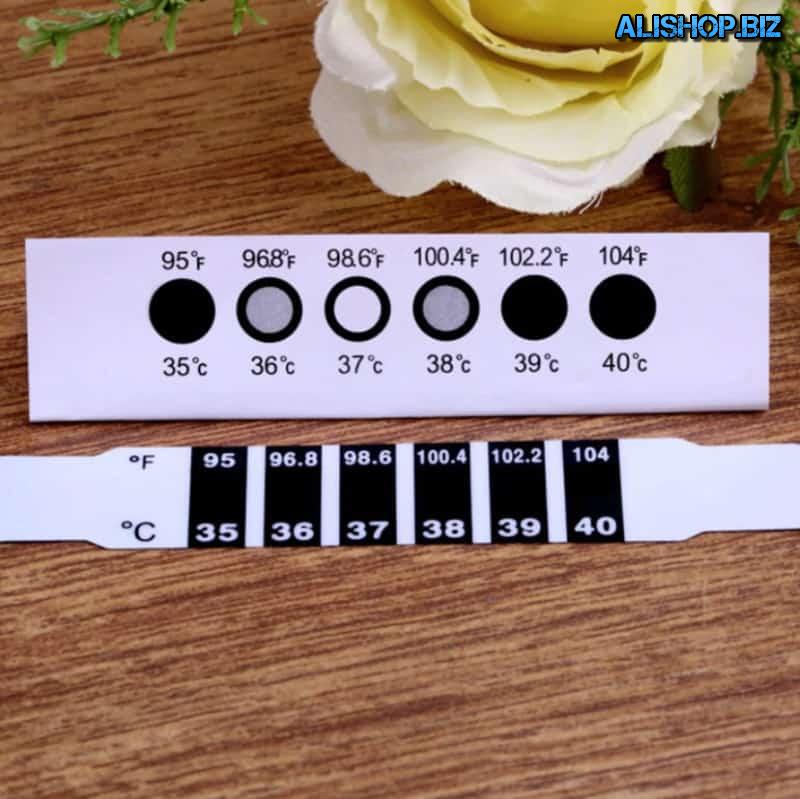 Price: – $0.73 | buy |