Shower head with thermometer
The risk of a burn, taking a shower in the bathroom, not so low every year from skin contact with very hot water affects many children and elderly people. Shower head with digital thermometer will help to avoid most such accidents.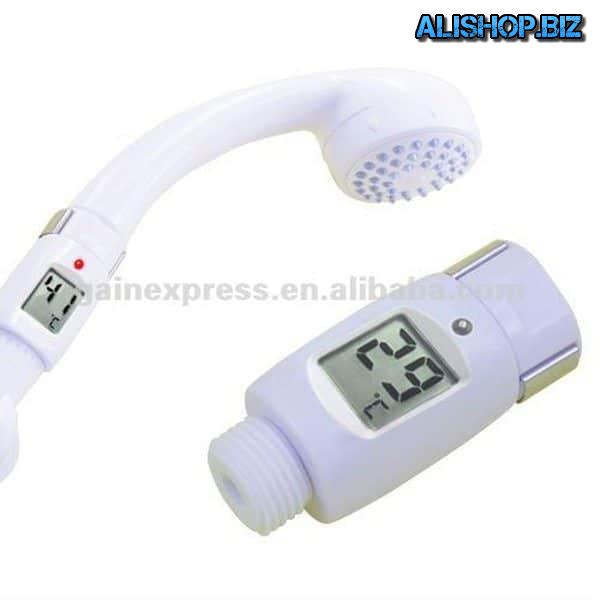 The device is inserted into the gap between the hose and the watering can and a small LCD screen that allows you to visually monitor the water temperature, not touching her hands. If the value exceeds 41 degrees, the red light indicating the thermal danger.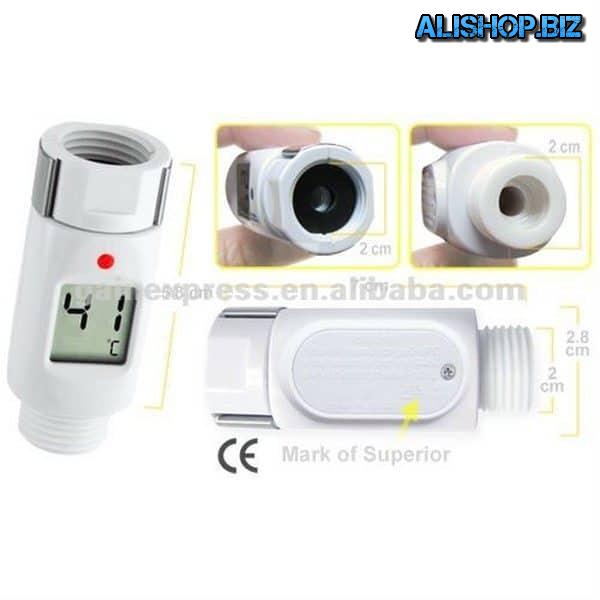 The shower thermometer is compatible with most models of sanitary ware and designed for the passage of water with a temperature from 0 to 65 degrees. The refresh interval information is approximately 2 seconds. For electron fillings requires 2 LR44 batteries, and automatic power off function helps to conserve their charge during periods of inactivity.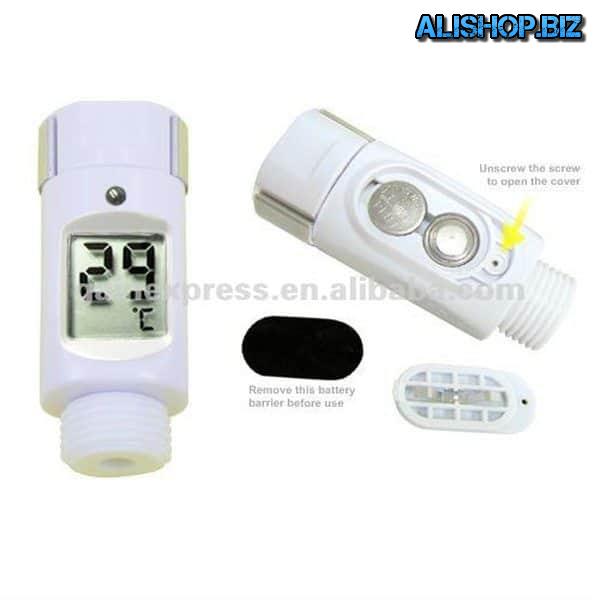 Price: – $12.90 | buy |