Universal card reader for smartphones and laptops
Many laptop manufacturers, including Apple, in an effort to make their products easier and more affordable with each new model, leaving less and less of interface connectors and often limited to only their replacement by newer versions.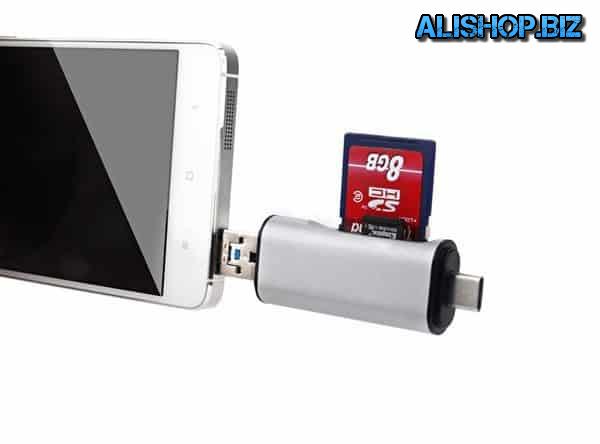 This universal card reader for MacBook is equipped with all relevant interfaces and solve the problem of reading different card types memory for years to come. On the one hand he is a combination USB 3.0 and microUSB, their curious design resembling the jaws of the monster from the movie "Alien". And from the opposite end you can find the most modern USB C. From possible damage all these connectors protect the caps.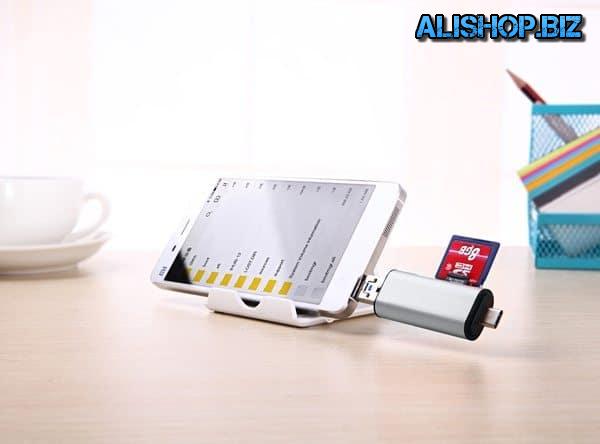 The slots for reading SD cards and their micro-versions are located on the side of the device. The reader can equally effectively be used in conjunction with laptops and phones. The total length of the reader is 7.9 cm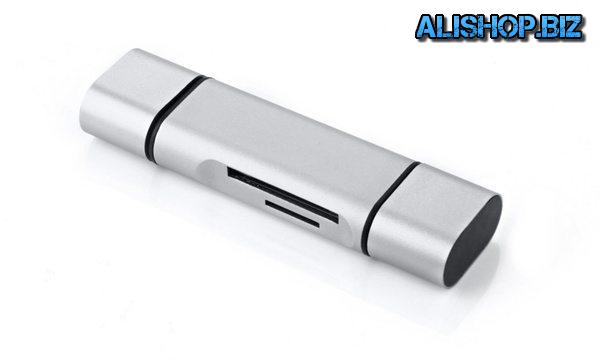 Price: – $6.46 | buy |