Remote adapter for SIM card
Thrust manufacturers of smartphones use the combined slot for the SIM cards and memory cards has meant that users began to think of alternate ways of setting combinations of 2 SIM cards and one memory stick. Most of them are hardly safe for the equipment, and therefore, the Chinese craftsmen began to produce the special external adapters.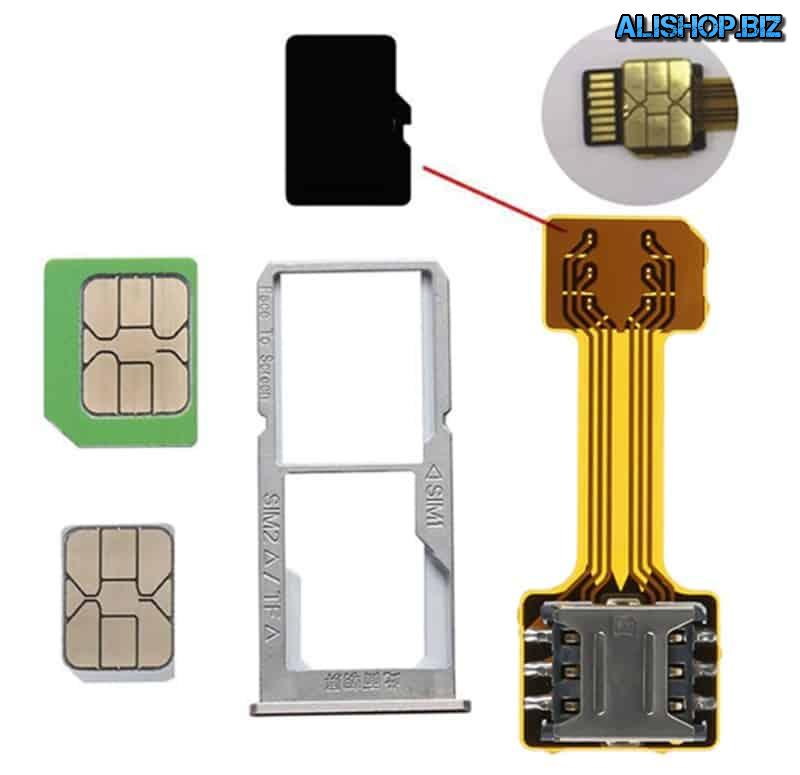 At one end of such a device is placed a thin pad, which is installed in one of the regular slots along with a memory card. With a short loop it connects with a standard adapter is available in versions for nano, micro and mini card.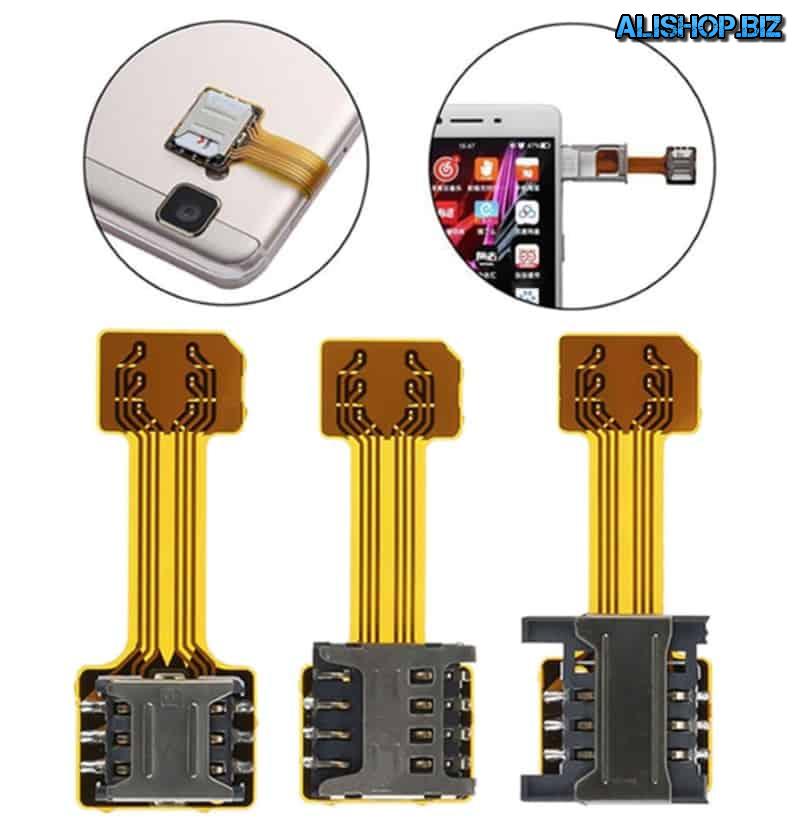 Thus, to replace one of the SIM cards no need to remove the whole slot as the mount for it is now outside. So it is not hanging in the air, it can be hidden under the cover.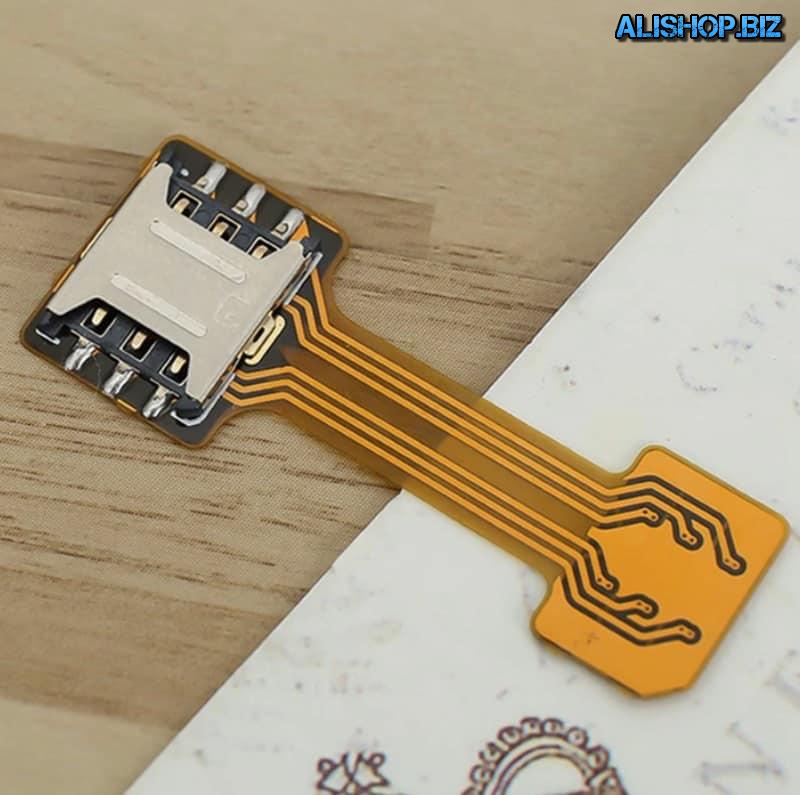 Price: – $0.76 — $0.87 | buy |