Flashlight with pistol grip NoCry
Represented in the sale of lanterns, NoCry stands out for the unusual hull shape with the protruding handle, which makes it look like a gun from the future that shoots radiation energy.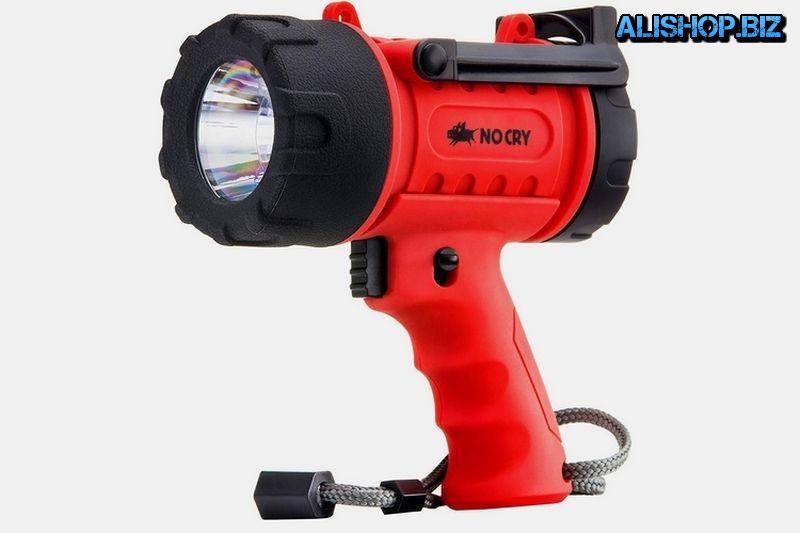 Thanks to this feature, hold a flashlight in his hand and guide in the right direction is very convenient. The luminous flux of such a device is an impressive 1000 lumens that can illuminate the space to 300 meters in front of him. To save energy, there are 2 less powerful mode for 500 and 100 lumen.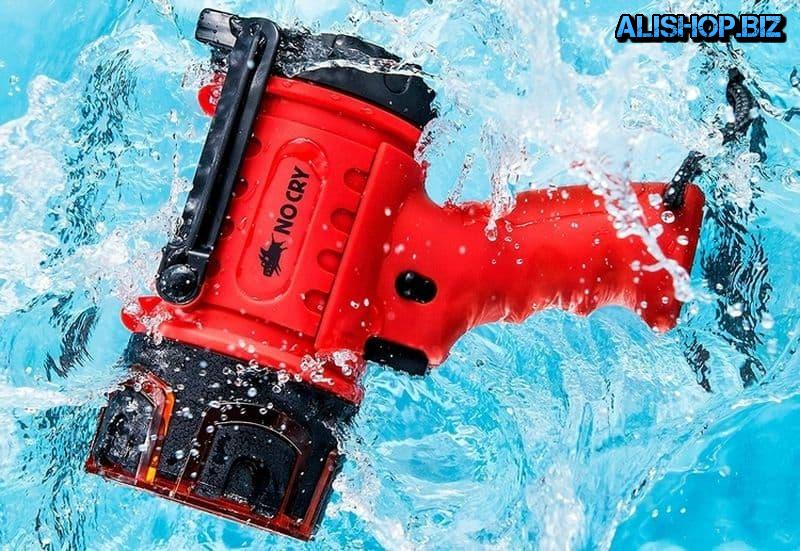 Built-in battery provides 6 hours at the maximum. To turn the light on it is a button resembling the trigger and is located under the index finger. On the handle are provided recesses that do not allow her to Express his / her palms. Here is located on top of a folding stand that allows you to position the flashlight on a flat surface at a slight angle.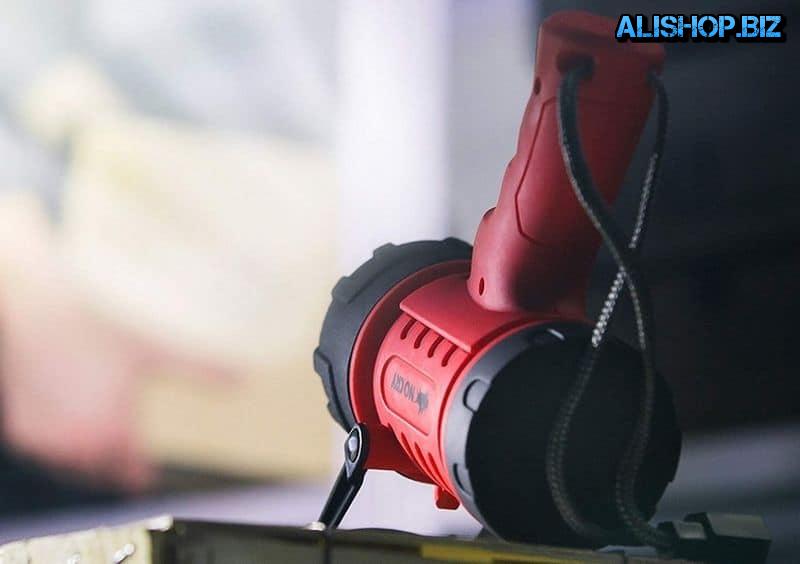 In addition to these properties, NoCry is resistant to shocks and also features waterproof and dustproof housing. Removable cover that is screwed on the flashlight allows you to turn it into a device for signaling distress red. Also included is a lace for carrying on the wrist.
Price: – $24 | buy |