Street lamp powered by solar panels
Set personal street lamp about a country house or Villa carries a lot of advantages, but often require a supply of electrical power. While solutions that use batteries, although they are Autonomous, but still require periodic recharging.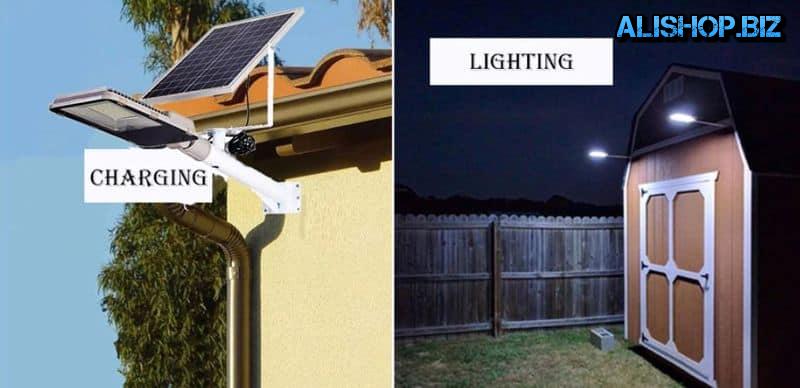 The optimal output in this case is to use the lighting unit, powered by a renewable source, in this case from the energy of sunlight. The solar panel, which is part of this lamp is adjustable in the range 180 degrees, which allows it to be installed at an optimum angle for getting the maximum amount of energy.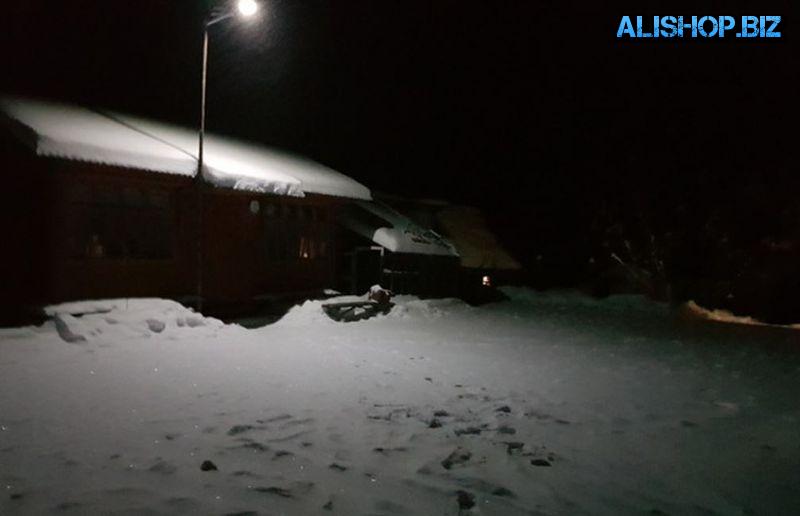 The lantern even in the conditions of cloudy and dull weather. In the sale of available modifications with capacity of 20, 30, 50 and 100 watts. For heat dissipation used here is a powerful radiator. Settings, including level and duration of the illumination, controlled by a remote control.

Lights solar panels protected from rain and snow according to the IP65 standard. The choice of height for installation depends on the capacity and is 2 to 6 meters. Mounting is possible both on the mast, and by fastening to the wall.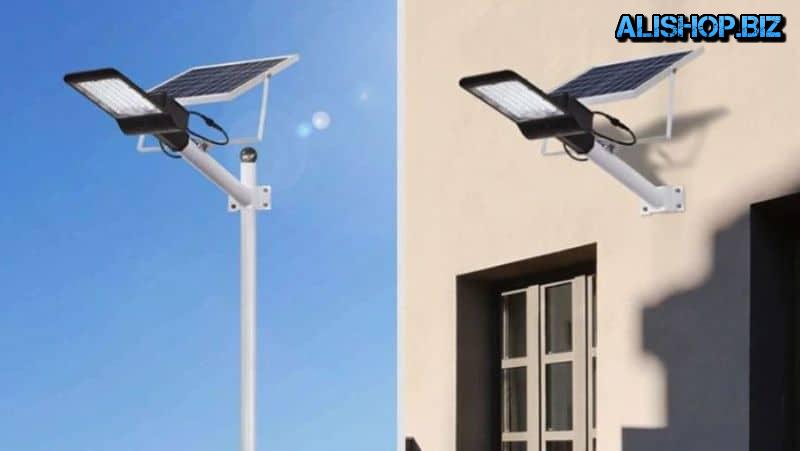 Price: – $48.98 – $111.14 | buy |