Price: — $4.98 — $6.99 | go to purchase |
One of the most convenient ways to charge iPhone can be called a charger Baseus. Unlike conventional wires, which prevent to use the device in a horizontal position, there has been used a completely different approach.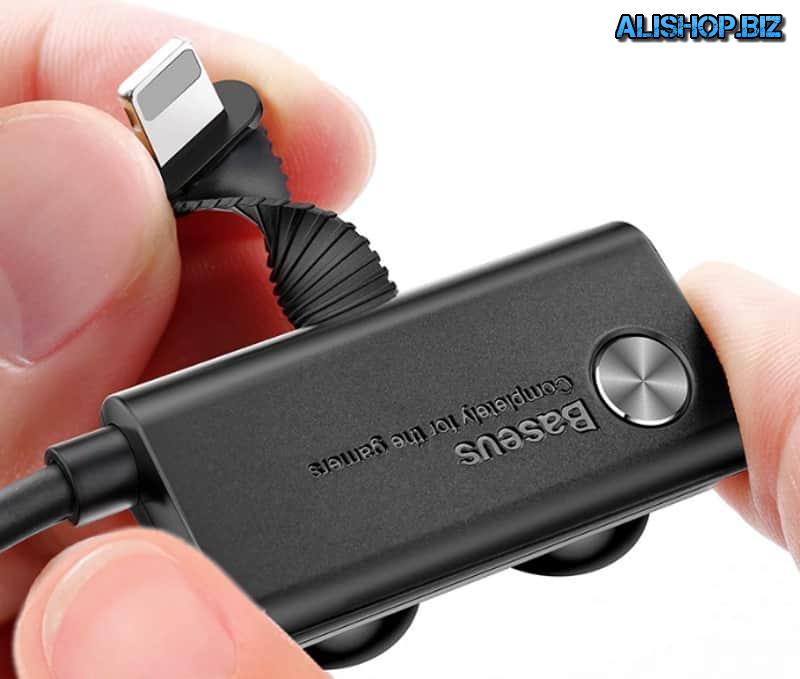 The main unit of the device with reliable suction cups attached on the back cover of the device, and the charging port is very thin plume with a thickness of just 2.75 mm. Thus, the wire located behind the smartphone that allows you to comfortably use it while charging.
The cable here has a diameter of 3.4 mm and length of 2 meters. To use Velcro fastening. The device is compatible with most devices from Apple, including the current iPhone and iPad models.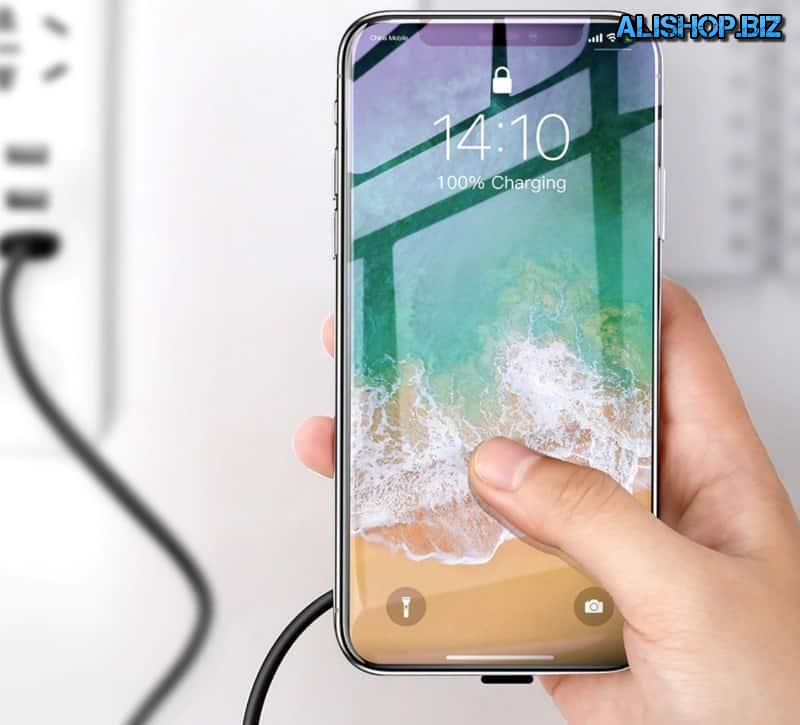 Price: — $4.98 — $6.99 | go to purchase |