Camping tripod with hooks for cooking on the fire
Price: – $12.39 | go to the purchase |
There are several ways in the organization of space for cooking on the fire with strong branches. But especially for those who do not want to waste time during a hike or picnic, there is a solution — Hiking tripod with hooks for cooking on the fire.
The device consists of 9 main parts (3 sections in each of the legs) and is snap-together. All its components are placed in a small case, which is the minimum amount in the backpack. For hanging pots and other utensils weighing up to 10 kg used here is a reliable chain with hook. Its length is easily adjustable using links and clip.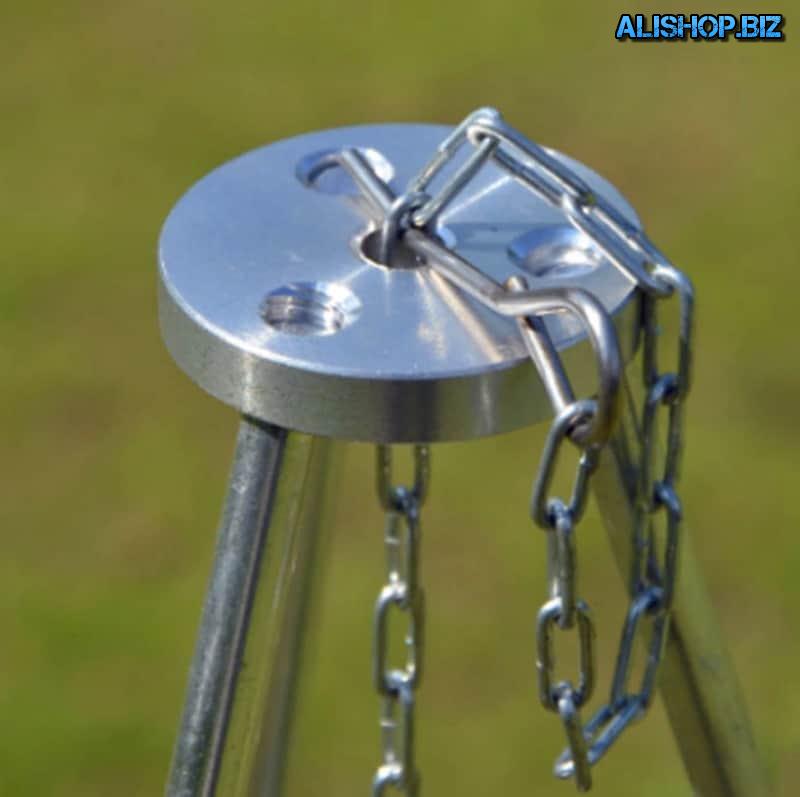 All the elements of the tripod are made of stainless steel, which allows to count on a long life. The height of the fixture as assembled is 80 cm Available in 3 poles make the structure extremely stable on any surface.
Price: – $12.39 | go to the purchase |