Noiseless wheels for office chairs
From the standard wheels, which comes with most office chairs, should be removed as soon as possible for a number of reasons. With heavy use they leave damage on the floor, and not particularly low noise.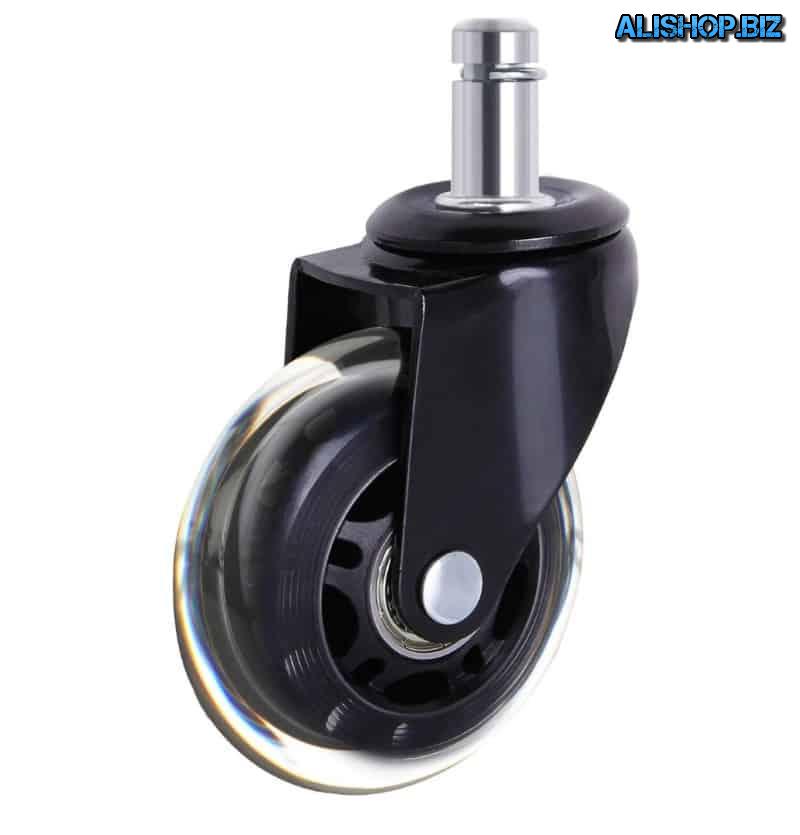 A good alternative to them are a set of 5 rollers, the outer side of which is made of transparent and soft material. These wheels allow you to move freely around the office or room, without crashing and without damaging the environment. In addition, they are able to rotate 360 degrees, that is, to move them in any direction.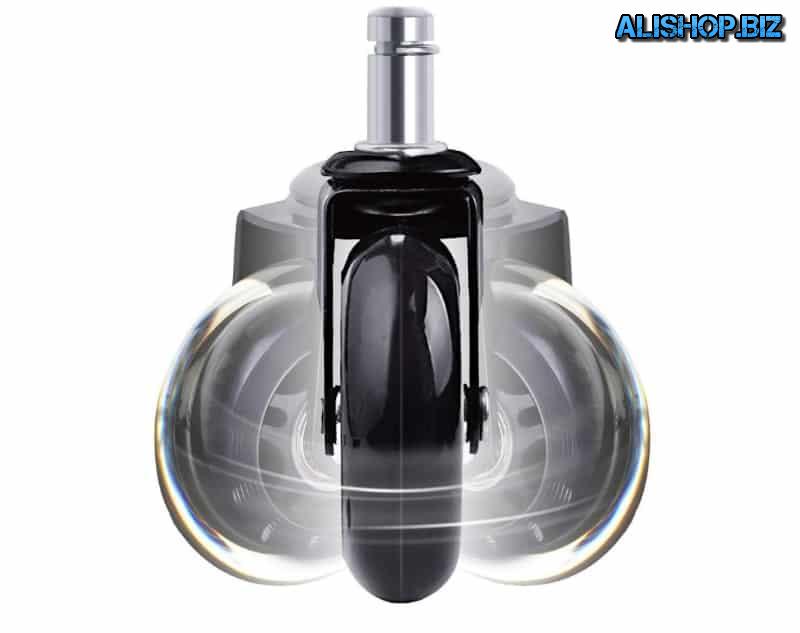 The process of installation is no different from the standard alternatives. With all its softness and delicacy, they are able to withstand considerable weight to 130 kg.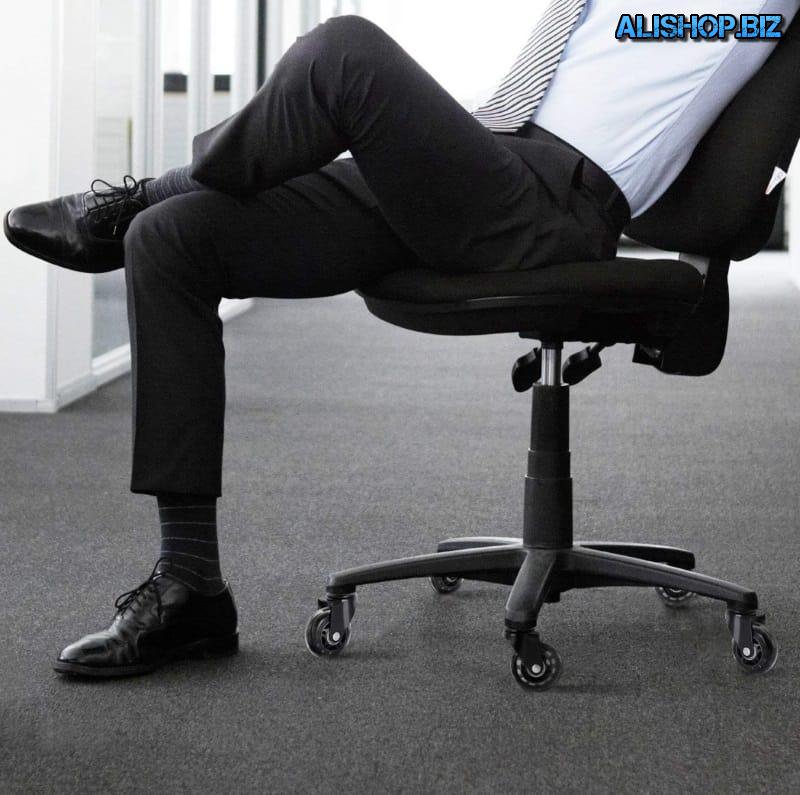 Price: – $16.92 | buy |