Magnetic organizer for refrigerator
The kitchen is among the rooms where always in desperate need of space to accommodate all necessary items. This forces efficient use of every cubic centimeter of available space.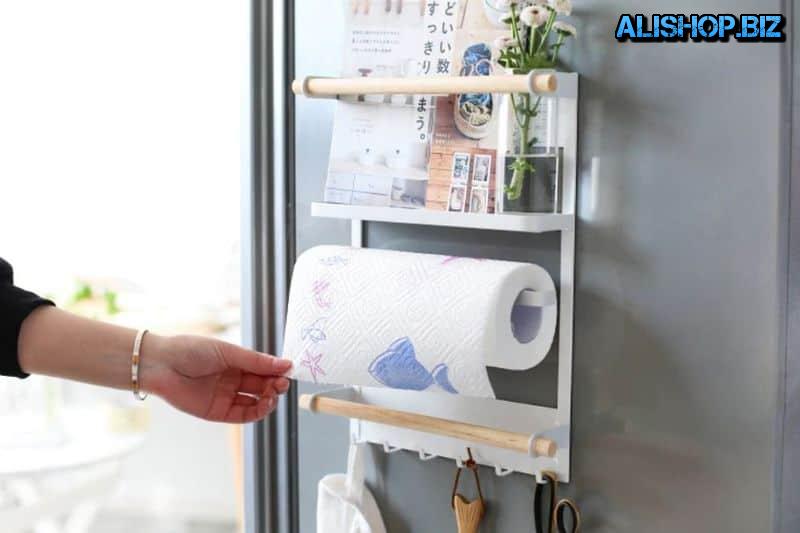 This can be achieved by using various support features. For example, this version has a magnetic mount and is designed for installation on doors of refrigerators. Here there is enough space, shelves, holders, and hooks to accommodate spices, a bit of grains, a roll of paper towels and an oven glove, scissors and many other sought-after everyday objects.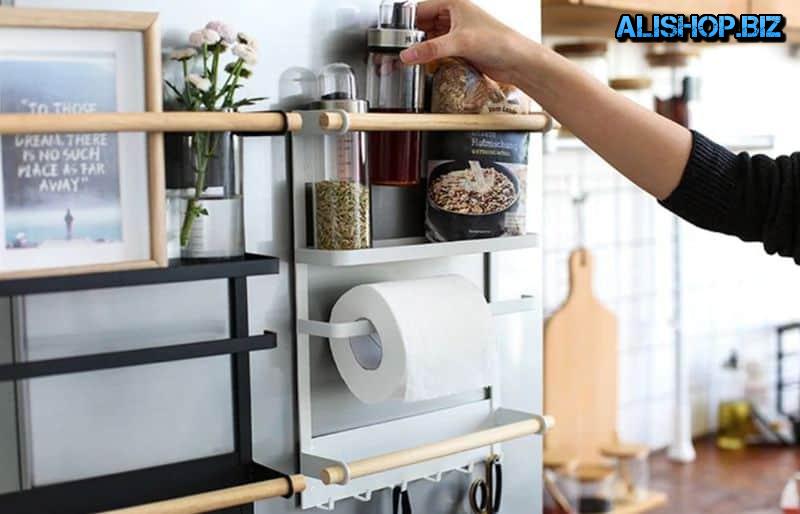 Magnetic shelf is made from combination of metal and wooden elements. Its dimensions are 24.5 x 34 x 6 cm Maximum load on the organizer is 4 kg. the Available options in the black and gray color.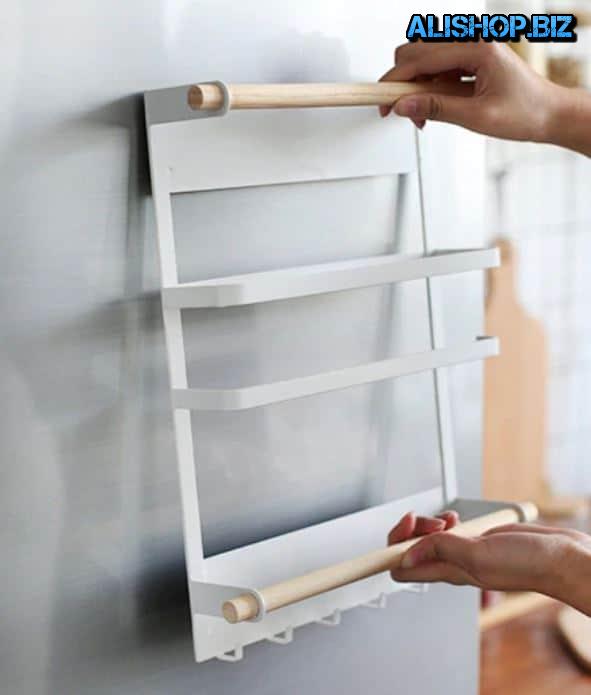 Price: – $22.79 | buy |