Multifunctional bag for fishing
Lovers of angling will certainly enjoy this bag. Professional fishermen often use several rods, and an impressive number of additional accessories. To move this set to the place of fishing is not very convenient, but it really, if you have this roomy and multifunctional bag.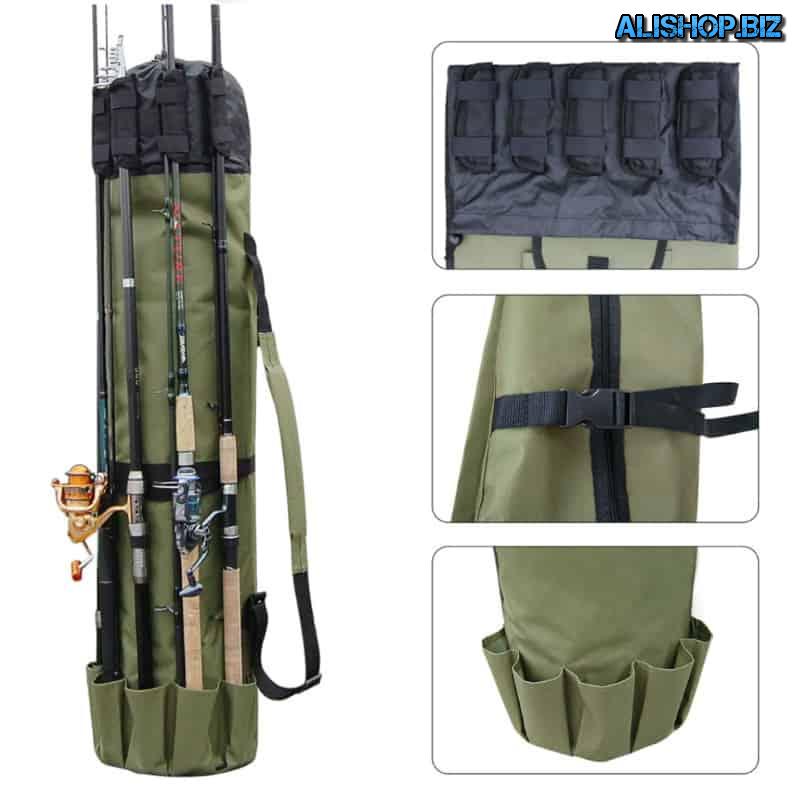 The device has the shape of an elongated cylinder up and has approximate dimensions 38,1 x 106,7 cm Outside along the entire circumference there are numerous holders for folded telescopic rods. Because their fixation is carried out from above and below, you can not fear for their safety during transportation.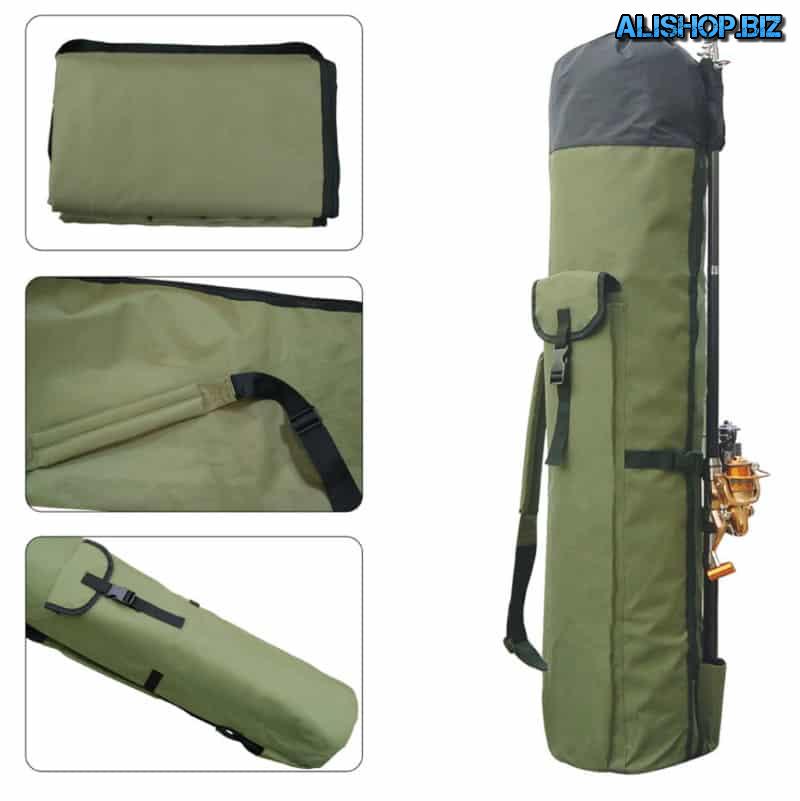 All the walls of a bag made of waterproof nylon, and therefore the internal volume can be used for storing clothes and any other accessories that may be required while fishing.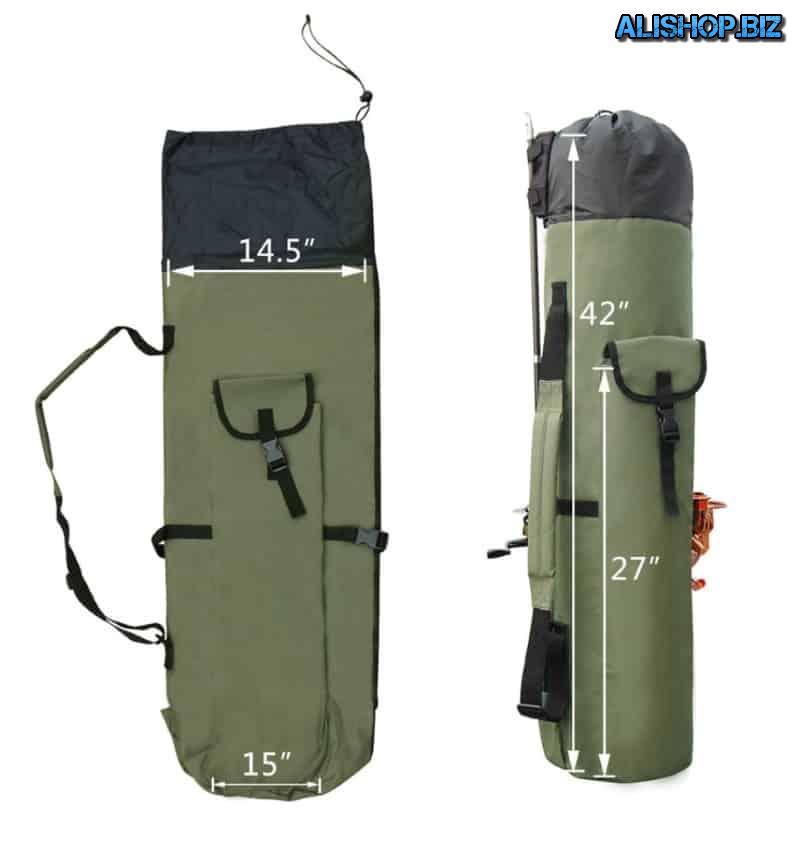 The access inside is through the side zipper or lace subtended by a valve located at the top. Outside there is additional pocket for small items that you always need on hand. The presence of the strap, surrounding the cylinder, you can slightly shrink the interior volume. To be worn on the shoulder strap provides a convenient.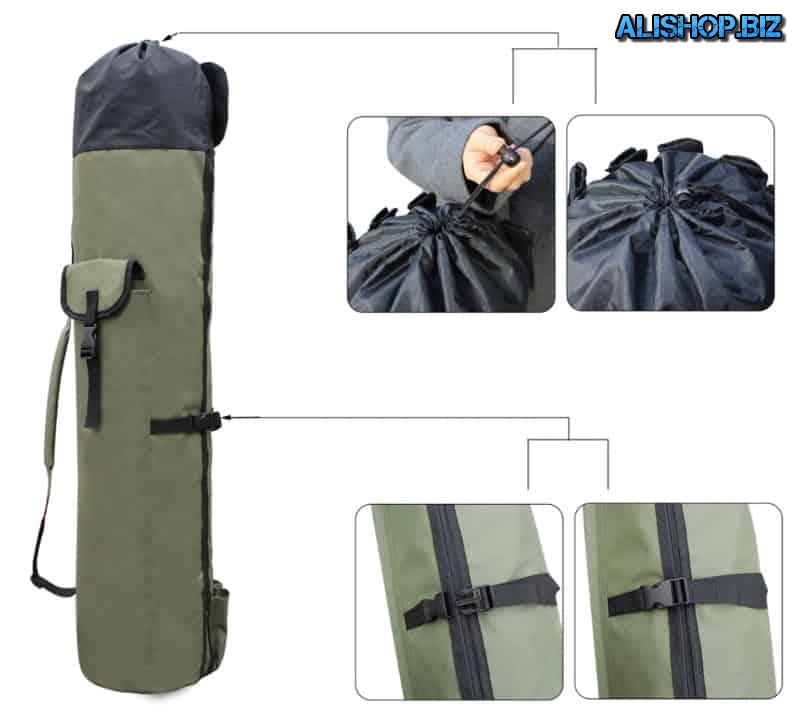 Price: – $19.83 | buy |