A skewer for roasting sausages over a fire Crank-Eez
If you are already tired of kebabs of meat or no time to wait for it to doneness, you can use good old hot dog. All you need to make it is a bun, ketchup, mayonnaise (mustard on the fan) and the sausage burnt to a crisp in the fire. For perfectly smoked sausages Firebuggz company has created a special skewer.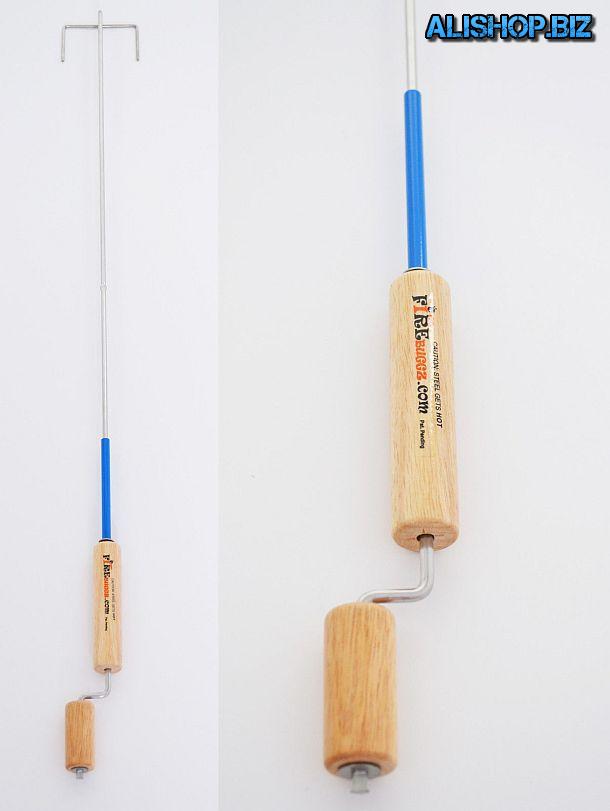 Its a stainless steel rod with a length of 90 cm allows to bring the product to the hottest part of the flame without risking burning your hands. The original design of two arms, made of maple wood, will help to turn the sausage, you can brown all sides. At the end of the device there is a special two raga fork, which will not allow the food to fall down.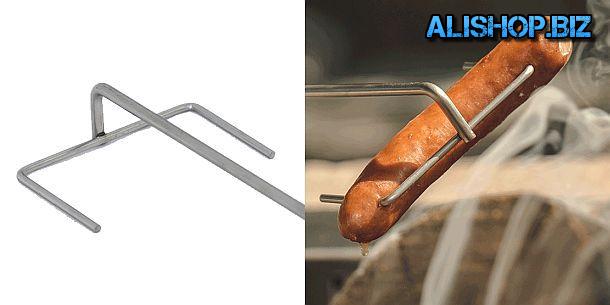 By the way, if the idea of this Burger not seem so attractive, try using Crank-Eez for simultaneous toasting two marshmellows. In selling models available in 4 colors: yellow, red, blue and green.
Price: – $12 | buy |