Griddle to cook popcorn on an open fire from Coleman
More and more popularity treat popcorn. People who regularly advise others to stock up on popcorn and enjoy the show, usually don't specify how it can be prepared. If you make it at home fairly simply, when outdoors there are all sorts of difficulty.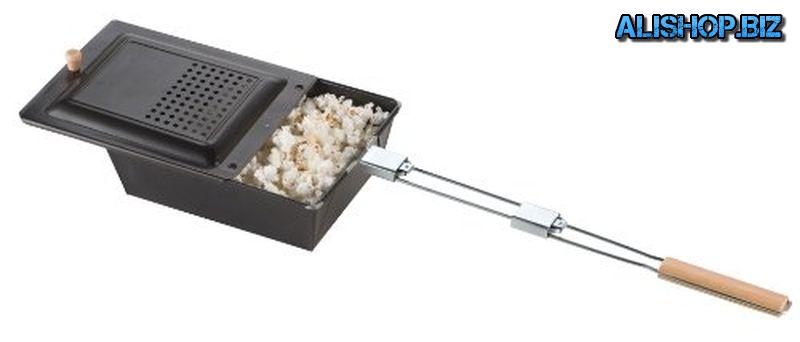 Device from Coleman — closed pan, which is designed for cooking popcorn on an open fire. To ready grain is not spilled out, there is provided a hinged lid with holes for air access, and a small wooden handle to not burn your fingers while opening.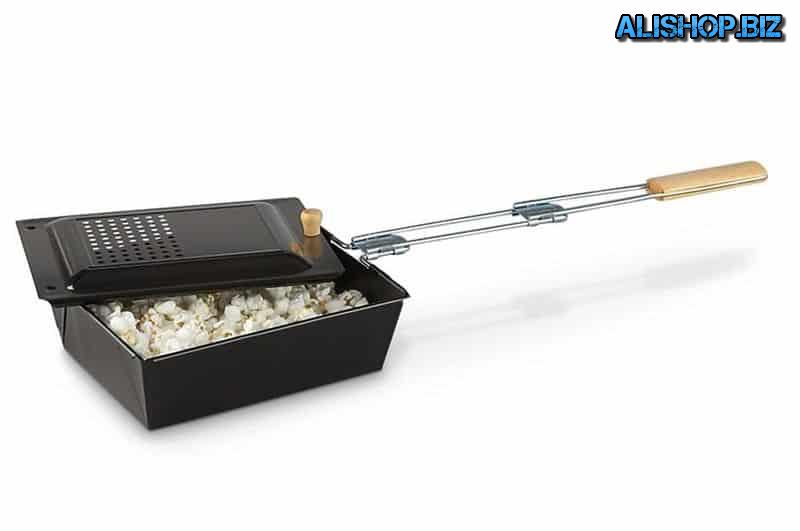 The long handle of this pan also has a wooden cap, which also protects the hands from burns. For making the rest of used aluminium, which will make the product very light and strong at the same time. Inside it can hold up to 2 liters of beans.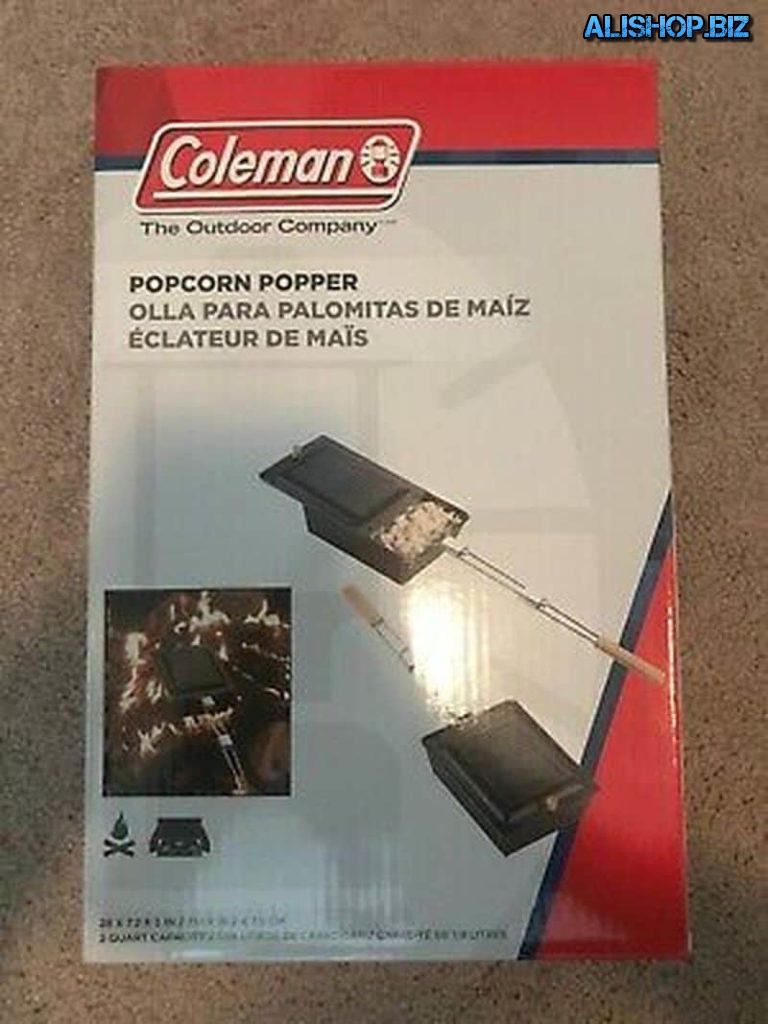 Price: – $14.99 | buy |