Emergency multitool for motorists AutoXscape
AutoXscape is a multitool of the type 3 in 1, which should be in the Arsenal of every car owner because it can save lives in emergencies. First of all, AutoXscape a convenient and safe knife for cutting seat belts, ropes and chains. The second function multi tool is a hammer with a tip of tungsten steel, allowing for the accident to break the car window.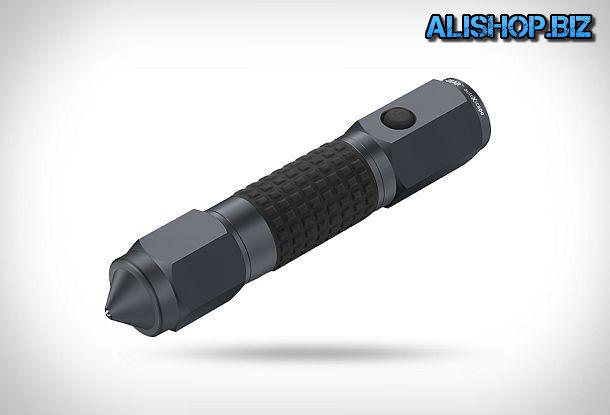 In addition, the tool has a built-in flashlight with LEDs type XP-E2 LED is powered by three AA AAA batteries Duracell included in the package. Flashlight operates in three modes including an emergency SOS and two stable with a brightness of 135 and 50 Lumens. The tool has an ergonomic cylindrical shape and comes complete with plastic holder self adhesive backing, easily fastened to the panels of the showroom.
AutoXscape case is made of aircraft aluminum and is resistant to environmental influences grade IPX7, maintaining performance when diving in the water and when falling from a height of 1 meter.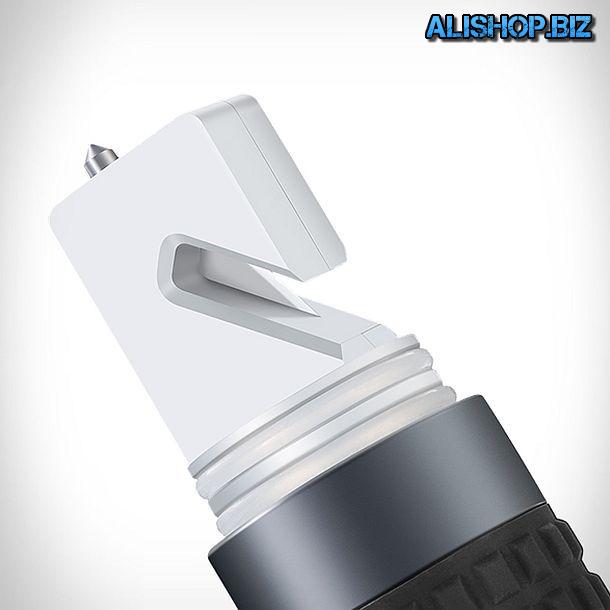 In SOS mode, which automatically triggered in an accident, a flashlight can blink, sending Morse code ". . . — — — . . ." within 28 hours, but at maximum brightness, allowing illuminate objects at a distance up to 150 meters, this time will decrease to 6 times. AutoXscape weighs was 167.2 grams (without batteries) and has dimensions of 15.7 x 3 x 3 cm.
Price: – $78.56 | buy |