Roller sun blind for side Windows
If the rear window in the car completely devoid of toning, in the summer of passengers they will have very hard times. And while the decision on the tinted glass is not accepted at the legislative level, you can use special folding shutters that protect the interior from overheating and do not interfere in the case, if the glass you want to throw down to get some fresh air.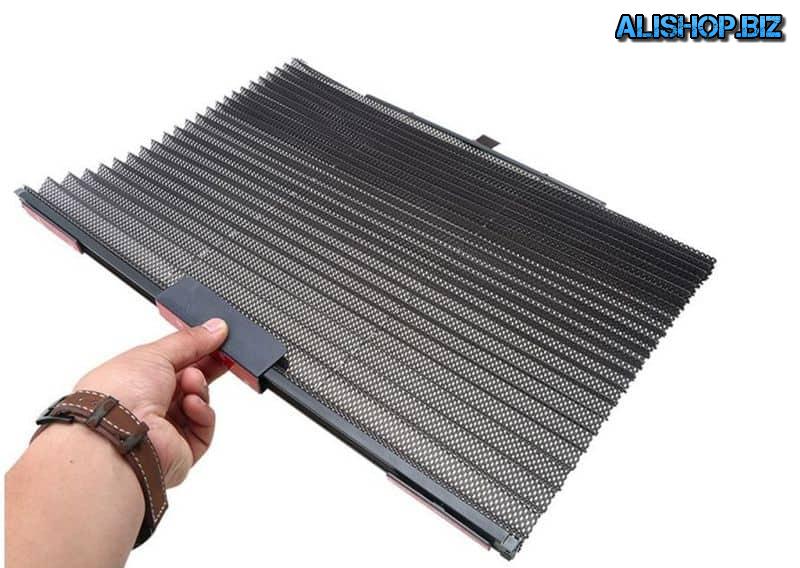 The fixture is available in a format of an accordion and therefore add up and fall together with glass. The surface of the cloth consists of many small holes that allow some light and allow rear passengers to see the details of the situation outside.
To glass this fixture can be mounted with a hook. There are 3 options for colors that can be combined with the interior. The size of each of them the same at 46 x 50 cm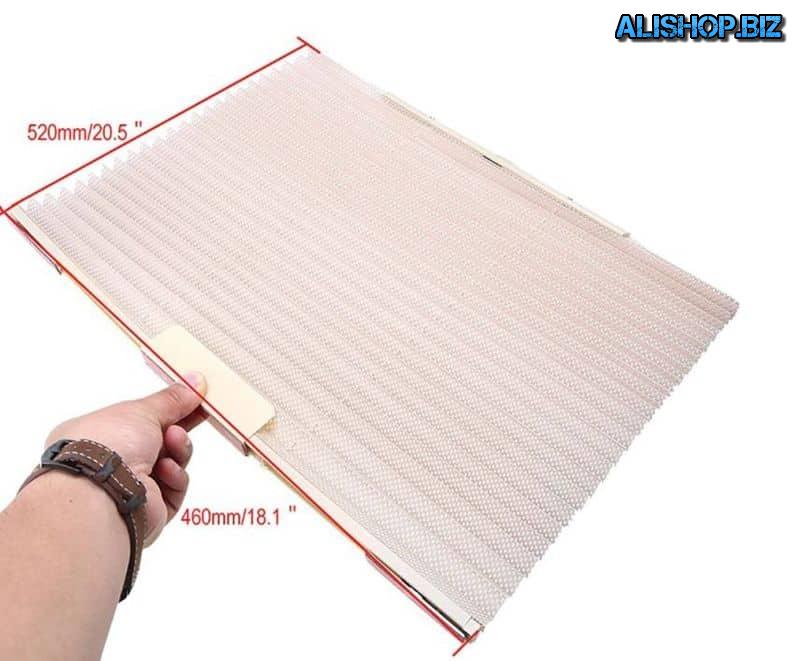 Price: – $5.79 – $6.35 | buy |