Steering column remote control for car audio
Control the playback volume of music inside the car is draining the part of attention that is best to focus on the road. However, basic operations are easier to implement on touch with the help of this switch that attaches to the steering column. Stalk controls for audio interesting solution from Chinese manufacturers.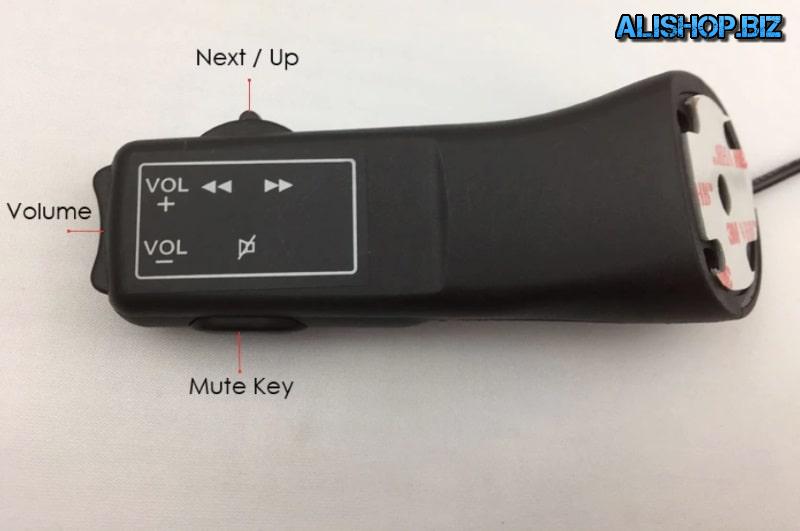 The device is compatible with the head unit on Android and WinCE, connecting them with a wire length of 1 meter. The buttons on the remote allow you to pause, control the volume and switch between tracks.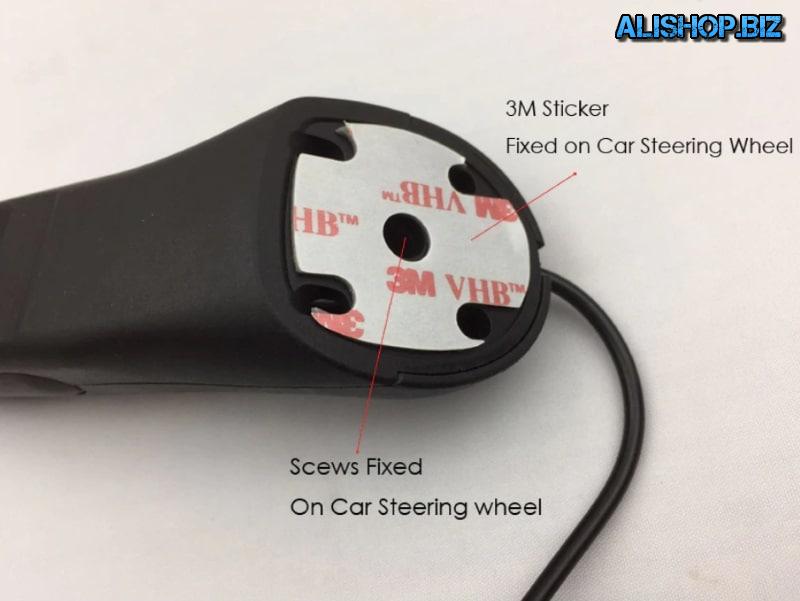 The installation of the device on the wheel is done using a 3M adhesive plate. Thus, at any moment it can be removed without leaving a trace. For more reliable fixing can be using screws.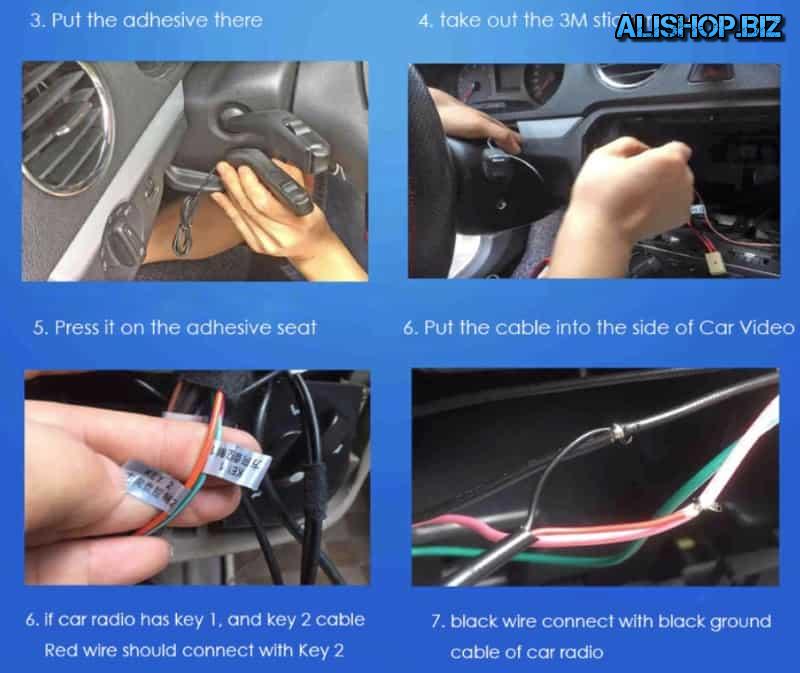 Price: – $8.46 | buy |