Set of clips for threading the drawstring
The laces are ties, which can often be found in bags made of cloth and covers, have very unpleasant feature periodically slip out of the groove where they should be.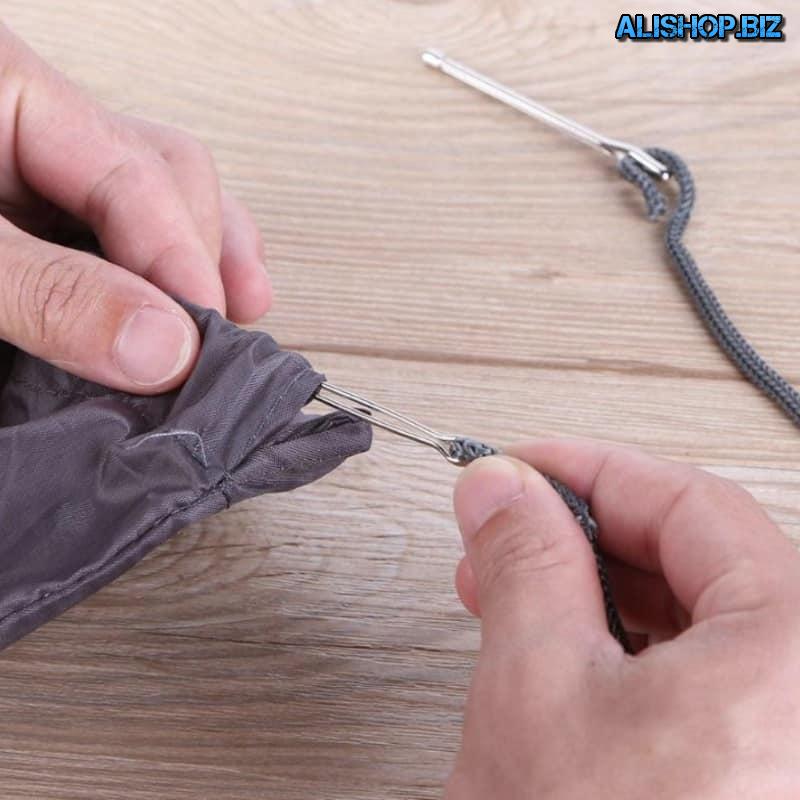 To solve this little problem, designed a set consisting of 2 stainless steel clamps, with different dimensions and design features. The end of the lace passed through eyelet of any of them. After that, the clip is run through the groove. Thanks to its solid construction and the presence of washers on the body, the process takes much less time than trying to cope with only one soft with a drawstring.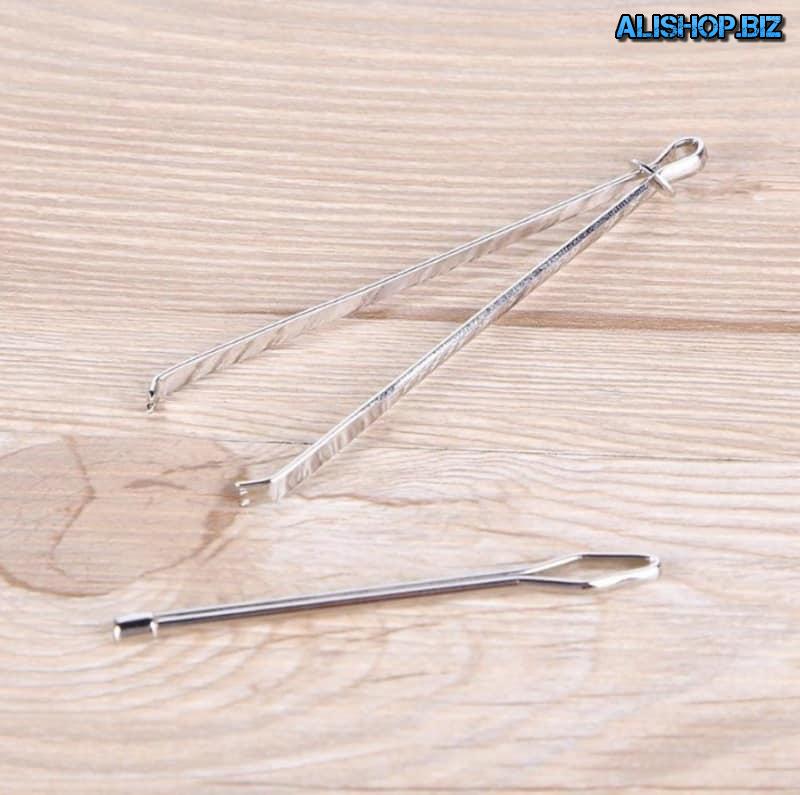 The length of the large clip from the kit, which has a structure of the tweezers is 8.3 cm Small tool has a length of 6.5 cm.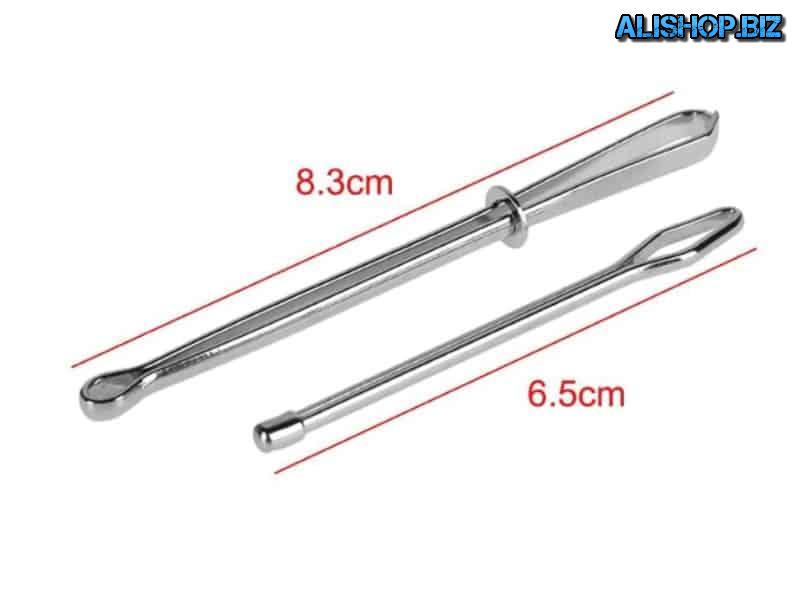 Price: – $0.56 | buy |