The projector screen Pop-Up Cinema for camping
Price: – $71.07 | go to the purchase |
In sales it is easy to find a compact projector on the battery, which can be used offline. It is much harder to get your screen, which you can take with you on a picnic or to quickly deploy in the camp. The projector screen Pop-Up Cinema for the recreation designed specifically for such purposes.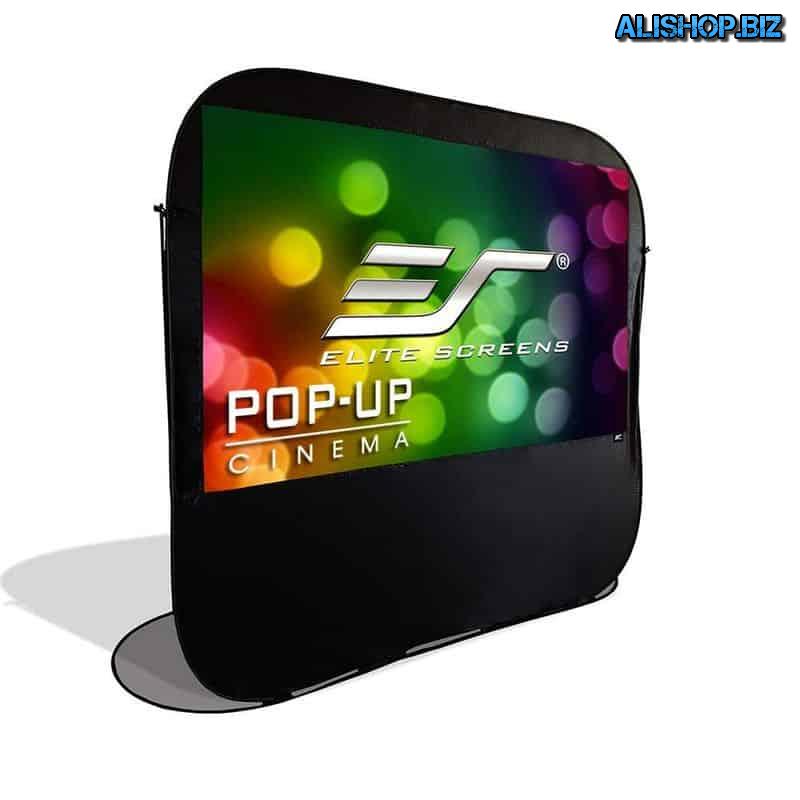 Company Elite Screens is one of the few who has been producing portable displays. Model Pop-Up Cinema built on the spring frame, allowing you to expand the canvas for a few seconds. As used herein cover the synthetic material SilkWhite, providing a viewing angle of 160 degrees. The manufacturer guarantees that it is compatible with most models of short throw projectors.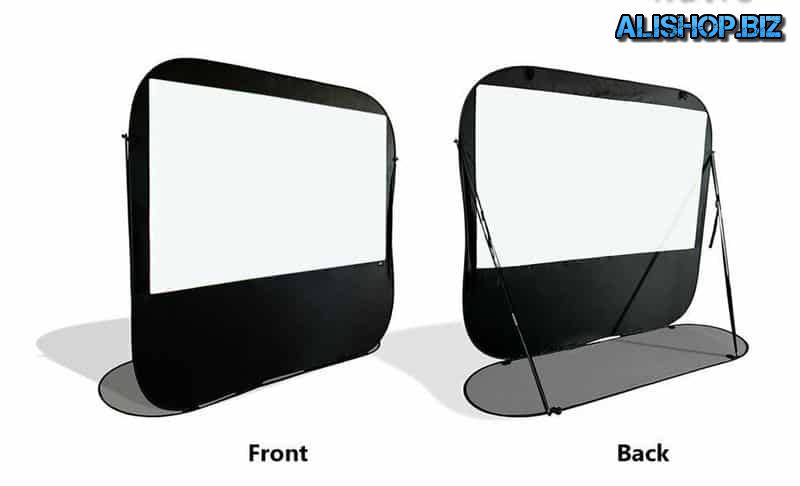 Folding screen has a 16:9 ratio and is available in versions with a diagonal of 84 and 92 inches. Thus when folded it fits in a round case with a diameter of 32 inches, which is equipped with carrying handles. This device weighs about 3 kg.
Price: – $71.07 | go to the purchase |