Telescopic back scratcher
Scratching the back is one of the most pleasant occupations. Well, if there is a man with careful hands, ready at any moment to scratch the itching area. But what if there is none, and back to scratch really want?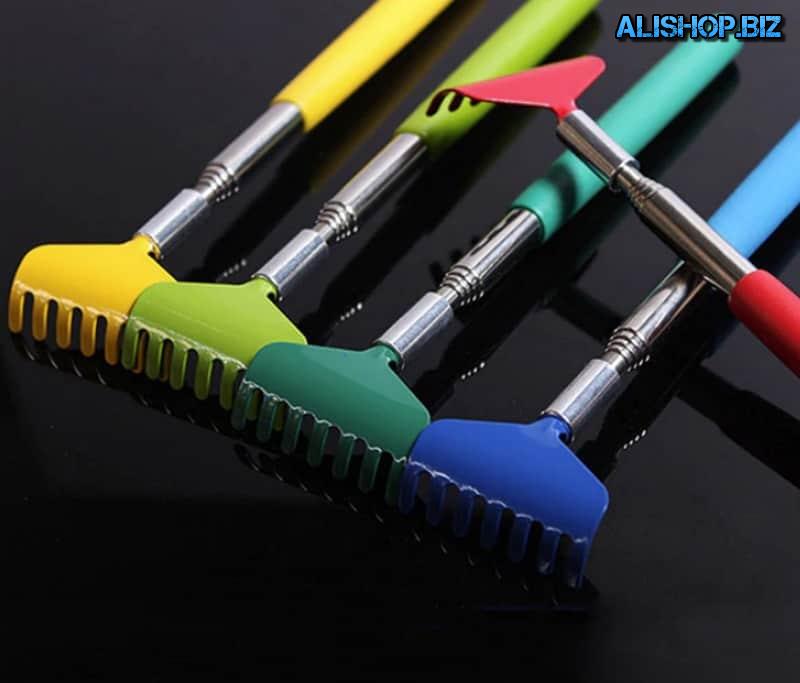 There is no need for this to turn their own hands. With this telescopic scratcher can easily reach any part of the back. Head fixture resembles a miniature head of a rake and consists of 7 prints.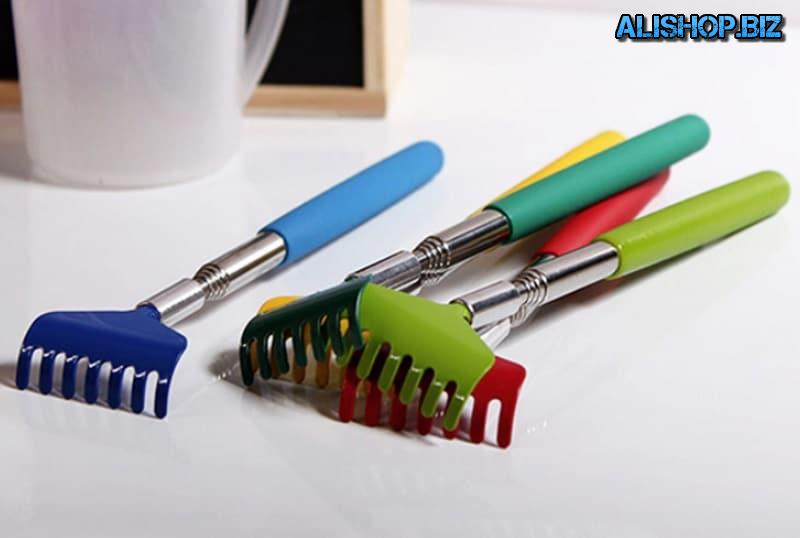 Fixture length is adjusted in the range from 20 to 68 cm, when folded it fits easily into a bag or backpack. The scratcher is made of stainless steel and available in 5 color options.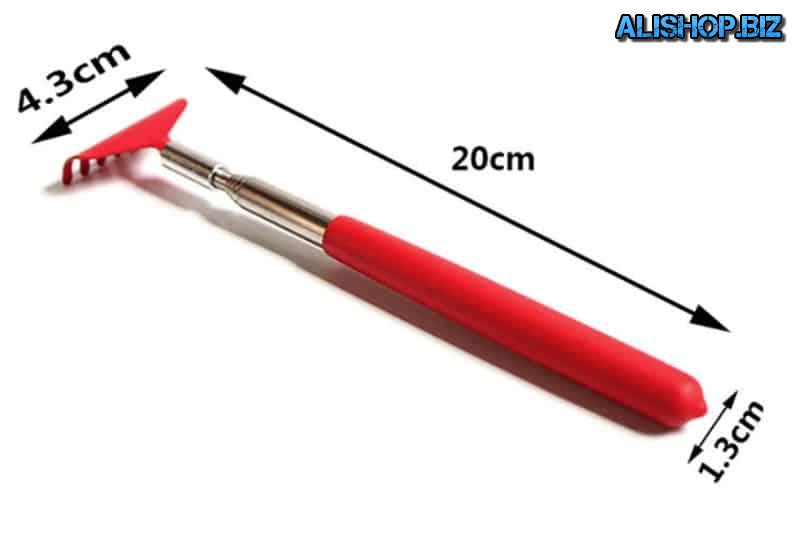 Price: – $1.89 | buy |