The problem of crumpled sheets familiar to anyone who even slightly moves during sleep. In order to firmly fix them on the mattress, there are different gimmicks, one of the simplest among which are these elastic clamps.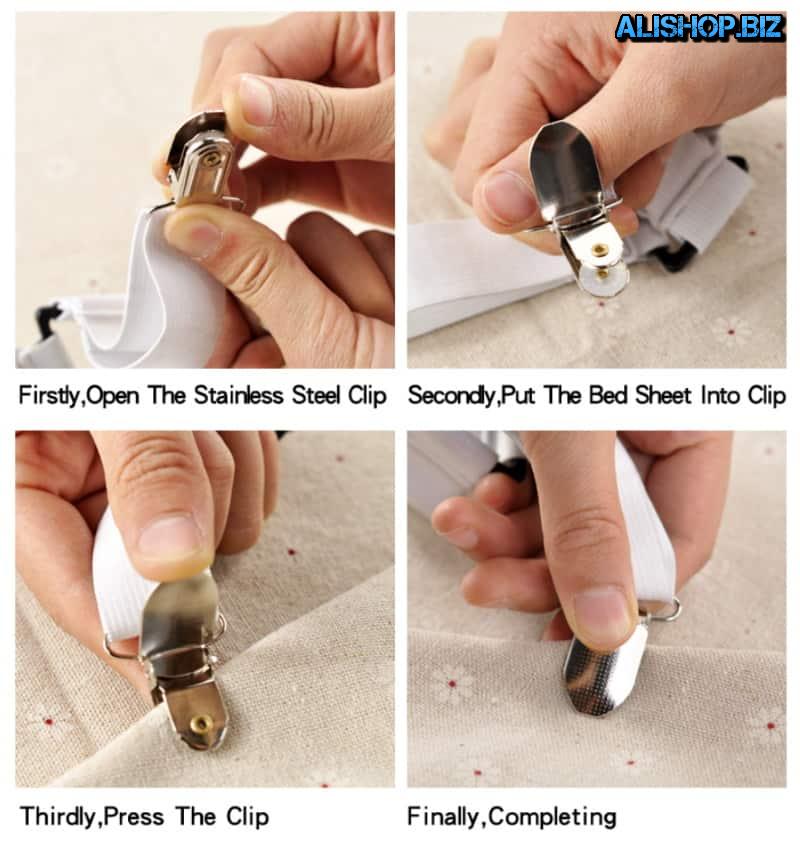 Most of all they resemble braces, but differ from them in method of installation. For fixing the edge of the mattress, they are attached to the corner of the sheets at once in 3 points providing a solid contact which is difficult to break even if you jump on beds.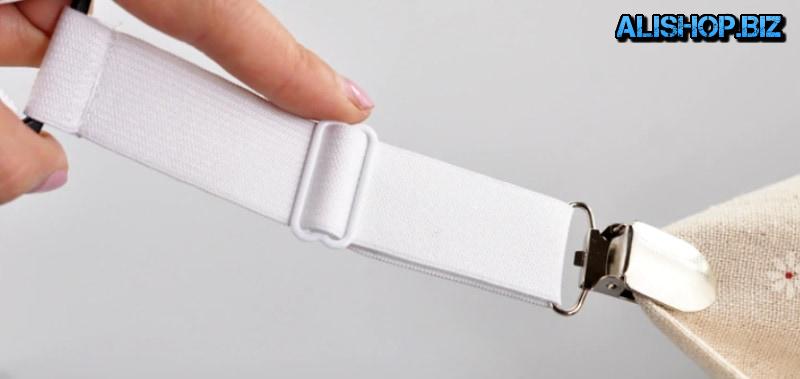 The clips are made from a combination of steel and plastic insert that protects the fabric from damage. To adjust the length of the fit using the buckle. For the manufacture of belts used nylon. The kit come in 4 fixing the number of corners of the mattress. Options available in white, blue, pink, black and several other colors.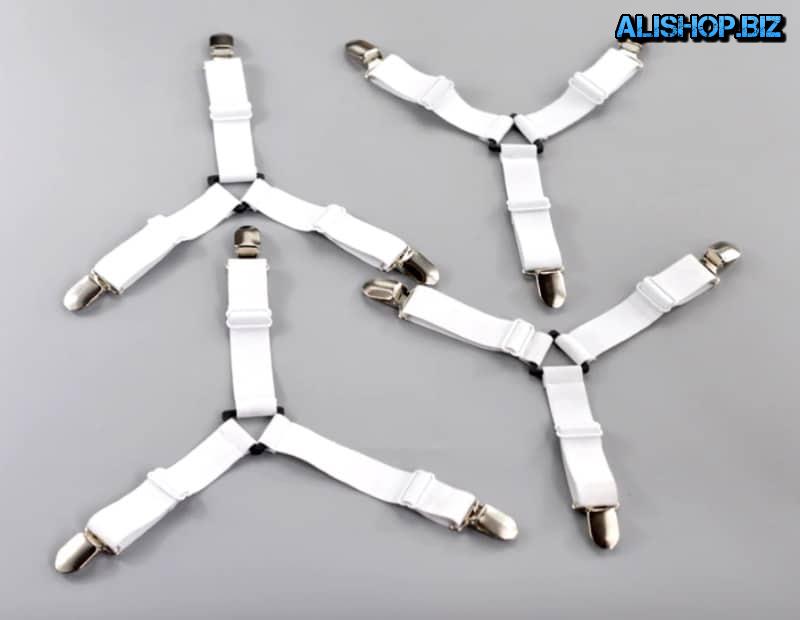 Price: – $4.97 | buy |