Side table for laptop Staygold
Though now laptops are becoming less popular with sellers, but their usage is still high. The very essence of any laptop suggests that it could be almost anywhere. In practice this is not always the case, since its installation is still required, the relative level and stable platform.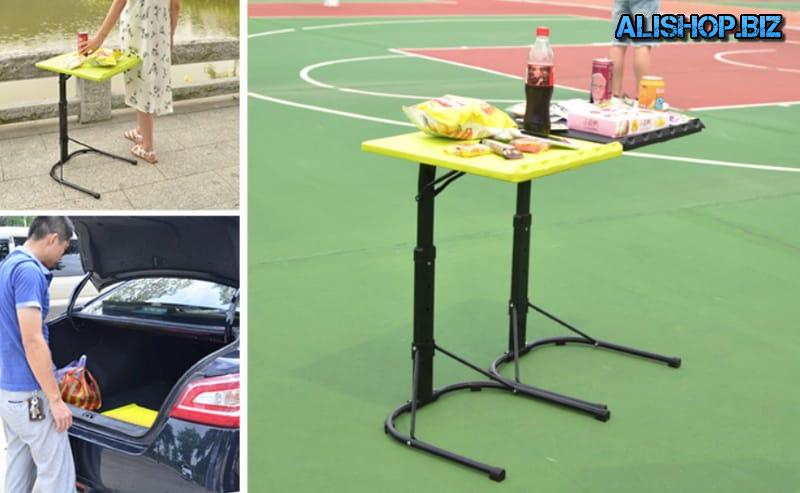 Staygold side table has a foldable design and can therefore be used both in the home and on the street. Thus, it with equal success can be put from the chair, the couch or stand in the yard to use next to the bench. The top of such fixtures can be installed at any angle within 90 degrees. To protect the laptop from sliding off, there is a limiter built into the plastic top.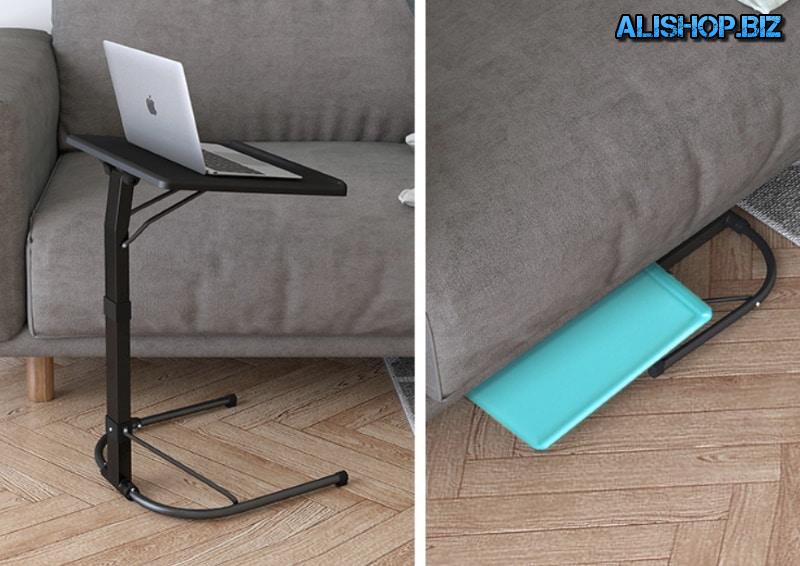 The legs of the tool, in turn, made of steel can easily hold the load up to 20 kg. Own weight of the table is only 2.3 kg. Maximum height you can lift the top is 69.5 cm when folded, this product easily fits under the bed.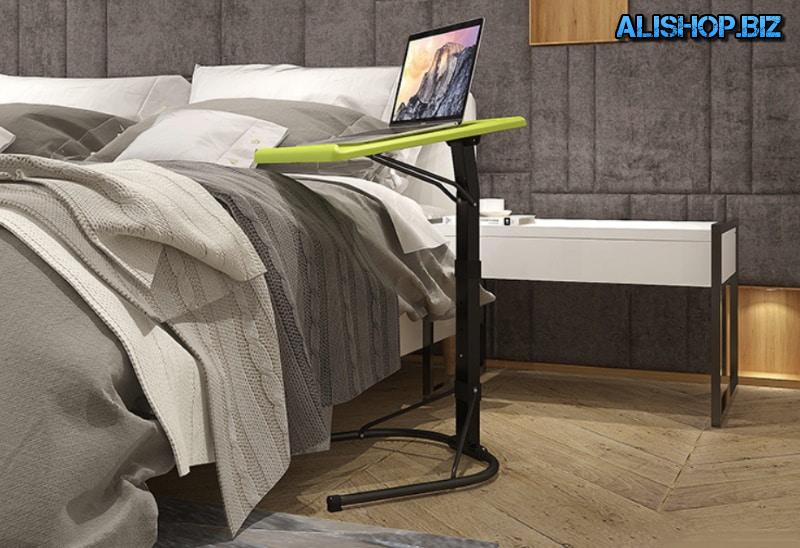 Price: – $44.08 – $46.86 | buy |