Kitchen set with magnetic holder
If you go on arbitrary the kitchen, then with high probability there you will see a bar with hooks on which to attach various blades, ladles and ladle.
This set of kitchen utensils consists of 4 usual fixtures, the key difference between them is the absence of the usual holes for hanging. Instead, they are installed in the recesses on the magnetic strip using the built-in handle steel elements. The rest of the blades and spoons made of a flexible synthetic material, can withstand temperatures up to 200 degrees and leaves no scratches on utensils.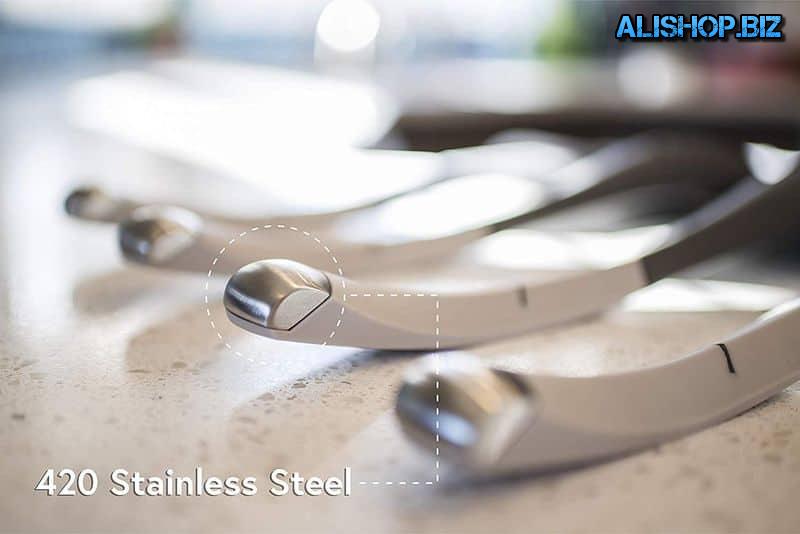 The strap itself also has a magnetic base and may be freely attached to other metal surfaces, such as walls of the refrigerator or to the body of the hood without having to drill holes in the walls.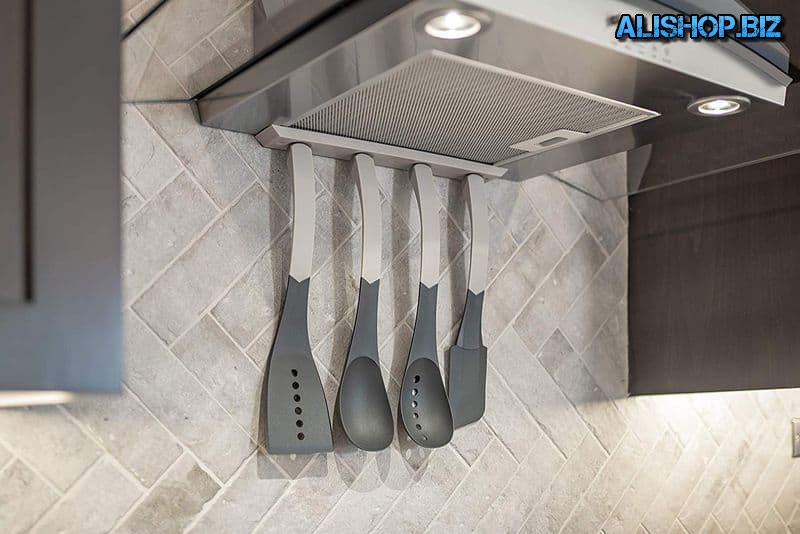 The set has an aesthetically attractive appearance, does not occupy much space and is a great gift option for a housewarming or wedding.
Price: – $34.99 | buy |