Storage rack jars with spices
If a stock of spices in your kitchen is not limited to a standard set of salt and pepper, it is obvious that for the effective use of all the available supplies it is necessary to use special devices.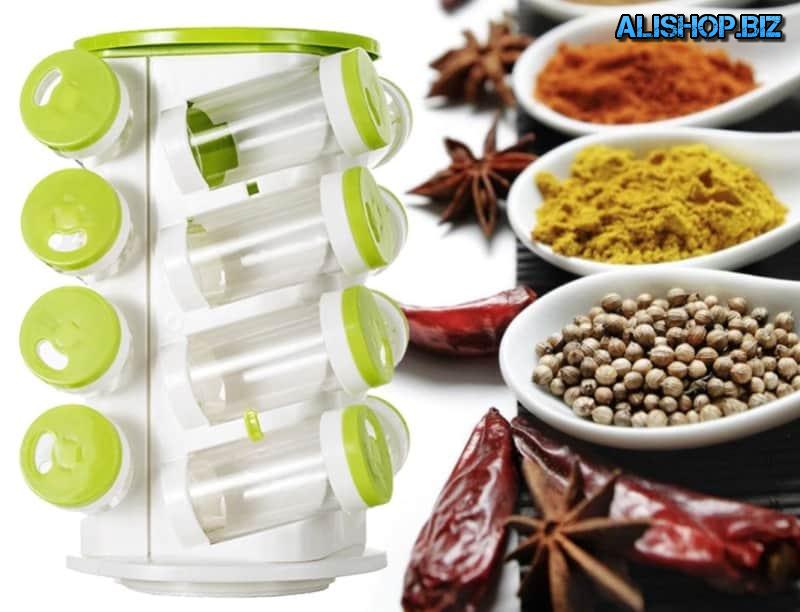 The design of this rack storage containers with spices has a vertical structure and is able to rotate 360 degrees, allowing the owner to have direct access to at the moment the Bank. Their total number is 16 units. All elements of the set are made of food grade plastic.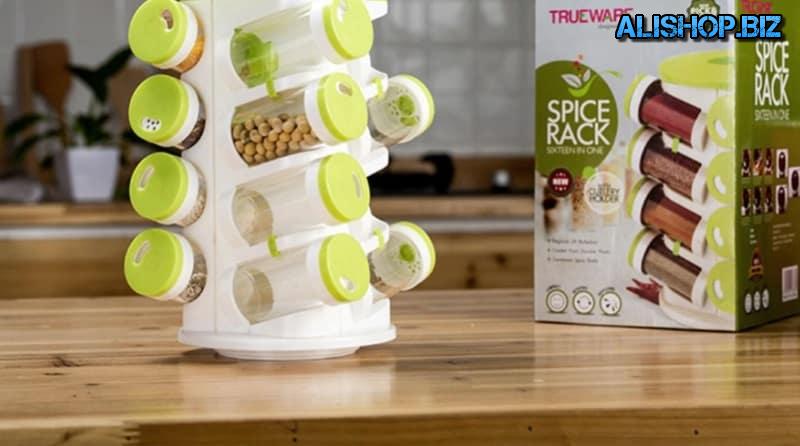 The walls of all containers are transparent, which allows no obstacles to see their contents. For the careful storage of spices, jars are located at an angle to the base and equipped with a rotating cover with a slot. Stand height is 26 cm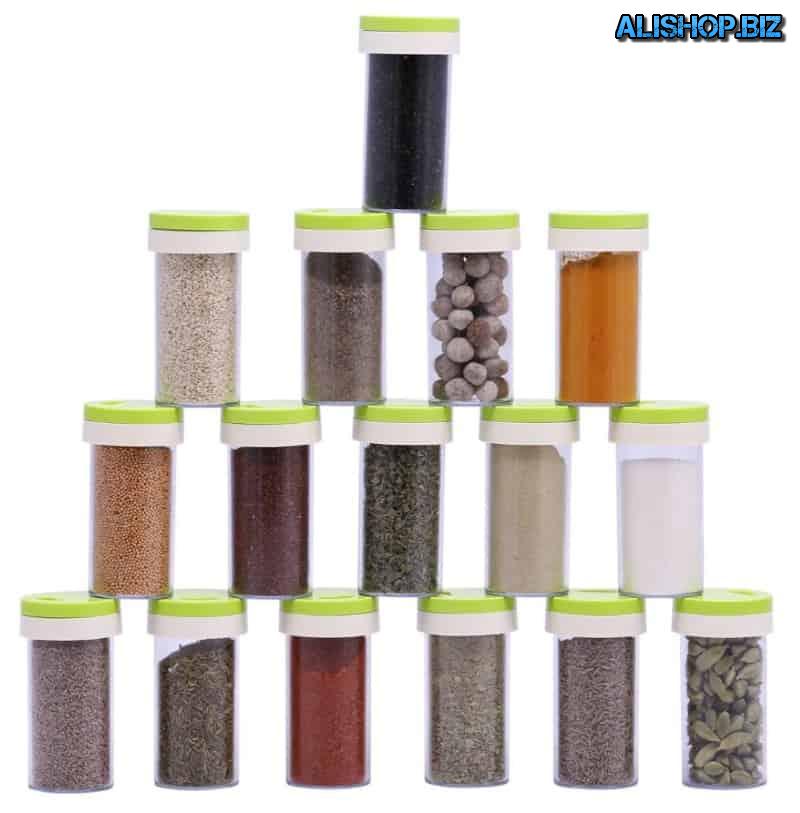 Price: – $10.65 – $32.39 | buy |