10 things to facilitate long flights
During the flight, the person has been affected by many negative factors, including changes in blood pressure, dryness of the mucous membranes and discomfort from long sitting in the chair. At the same time, the longer you fly, the higher the level of stress. In order to minimize the effects of such a journey for the body, invented many useful things, top 10 of which are in this collection.
Pillow and blanket in one by cabeau Fold 'n' Go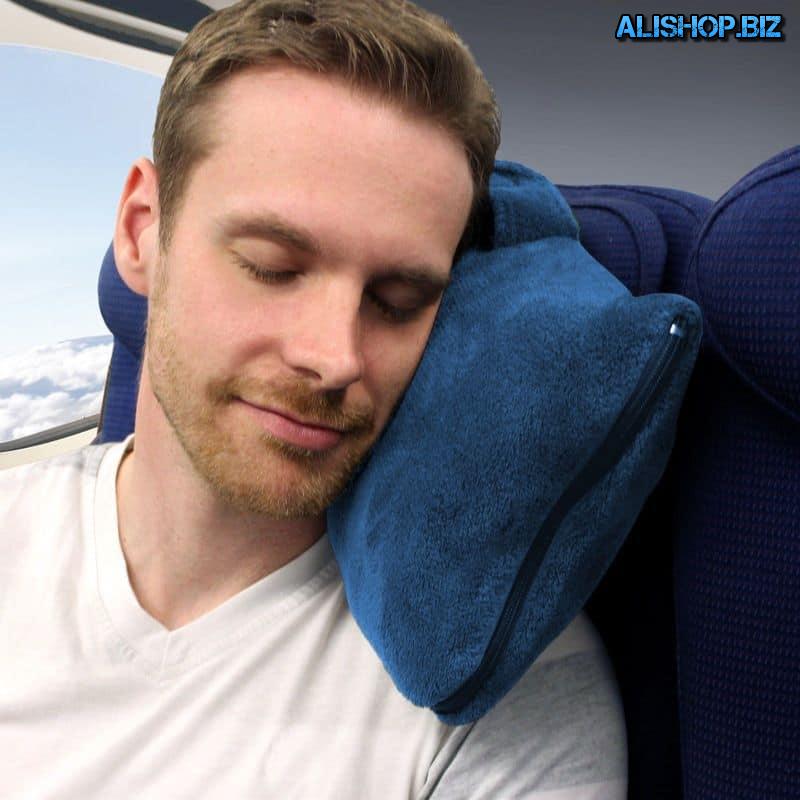 Remained in the cabin without the signature plaid of the airline? Not a problem, because the fixture by cabeau Fold 'n' Go is a much more advanced accessory for traveling because it is both a blanket and a pillow. The transformation between the 2 States takes less than a minute and is carried out using the zipper. The presence of a built-in handle allows you to freely move the fixture in his hands.
Price: — $19.99 | buy |
Noise canceling headphones Bose QuietComfort 20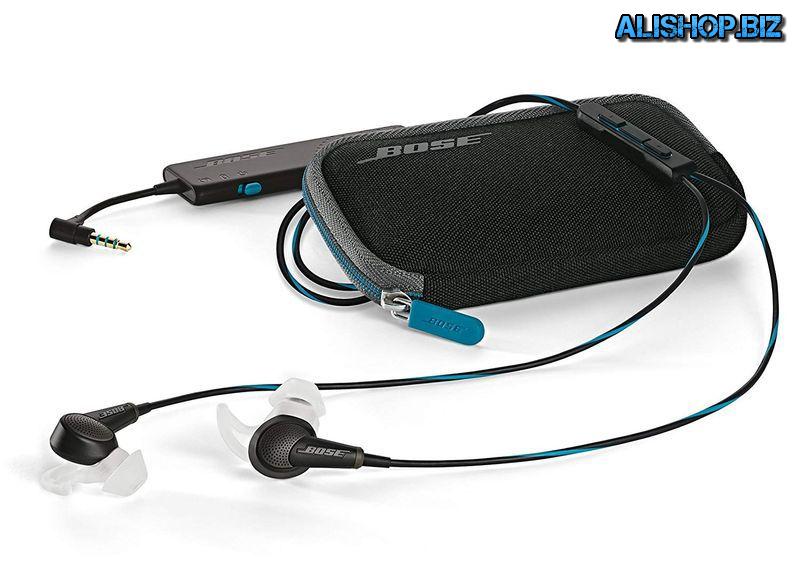 Many passengers prefer to spend time watching movies on your tablet or laptop, but the noise of the engine often interferes with the perception of sound. Specially for such cases there are special noise-cancelling headphones. Earplugs Bose QuietComfort 20 effectively resist the background noise and feature a comfortable fit in the ears. Thanks to the universal 3.5-mm plug, they are suitable for a wide range of mobile devices including iPods and smartphones.
Price: — $89.99 | buy |
Carrying case video game consoles GAEMS VANGUARD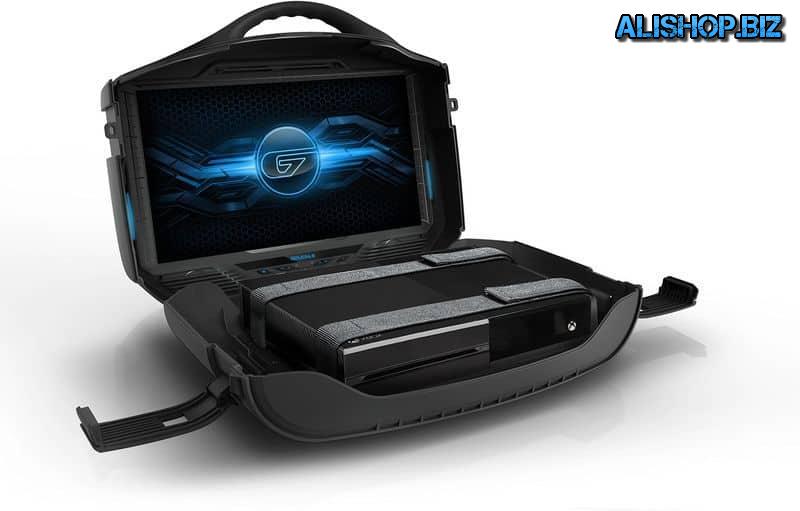 Some video gamers are so in love with their console that they would prefer not to part with them even for a minute. Specially released for them GAEMS VANGUARD case, allowing not only to carry the console as hand Luggage, but also to play it. For this purpose there is provided a screen resolution of 1366 x 768 pixels and speakers to output sound. The suitcase is compatible with the consoles from Sony and Microsoft current and previous generations, but the kit they are not included. To secure the console system is used for custom length straps.
Price: — $349.99 | buy |
Sleep pillow for sitting Huzi Infinity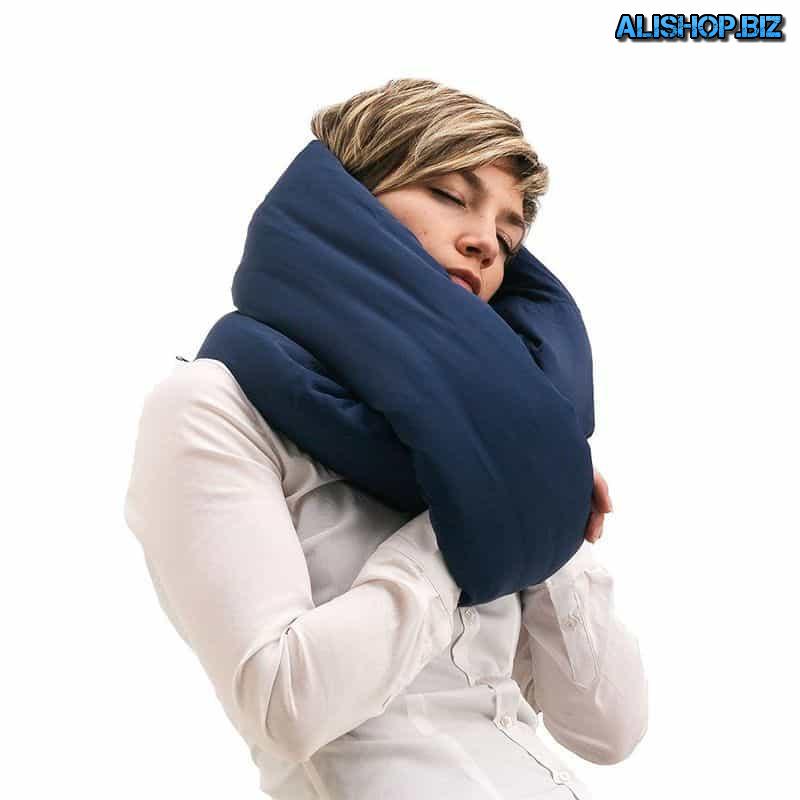 Unlike conventional inflatable travel pillows, Huzi Infinity provides a much greater degree of comfort. Thanks to a special form, resembling a loop, the device is easily wrapped around the neck and head, and formed in the front loop can be hands off. This pillow is made from a combination of natural bamboo fabric and polyester that provides great breathability and protection from bacteria.
Price: — $39.99 | buy |
Avegant's portable movie theater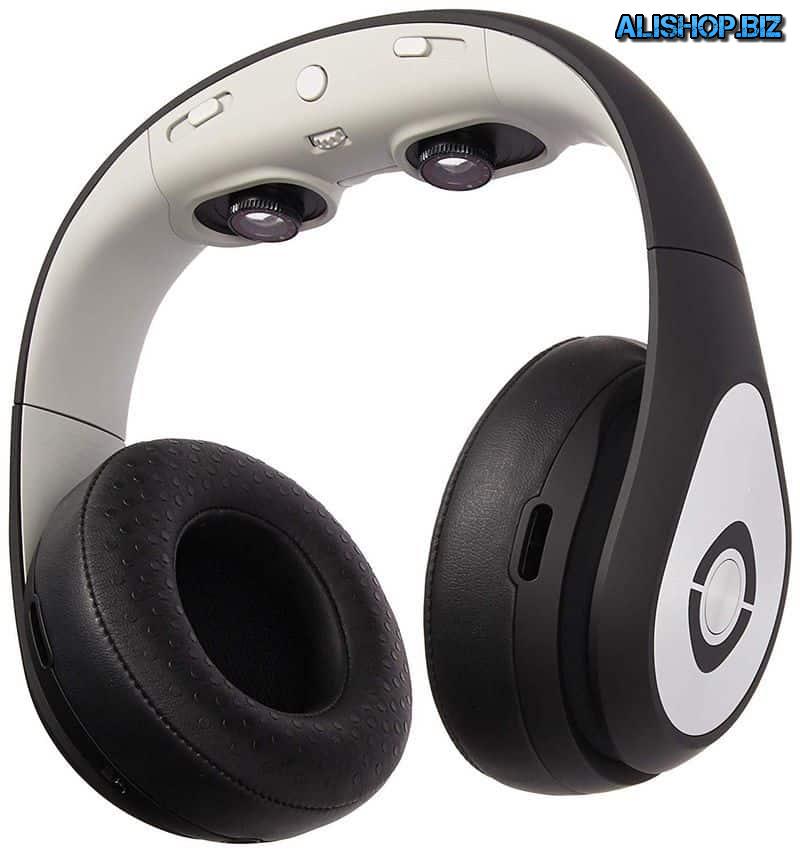 The traditional formats of devices used for video viewing, at risk of to give way to more modern gadgets. Avegant — a portable cinema for an audience of one, which is in the format of overhead headphones. To view the video embedded in the rim 2 of the eyepiece. The device is compatible with smartphones, tablets and even games consoles. To connect with some of the devices can use the HDMI cable.
Price: — $289.98 | buy |
Water bottle with a wide neck Hydro Flask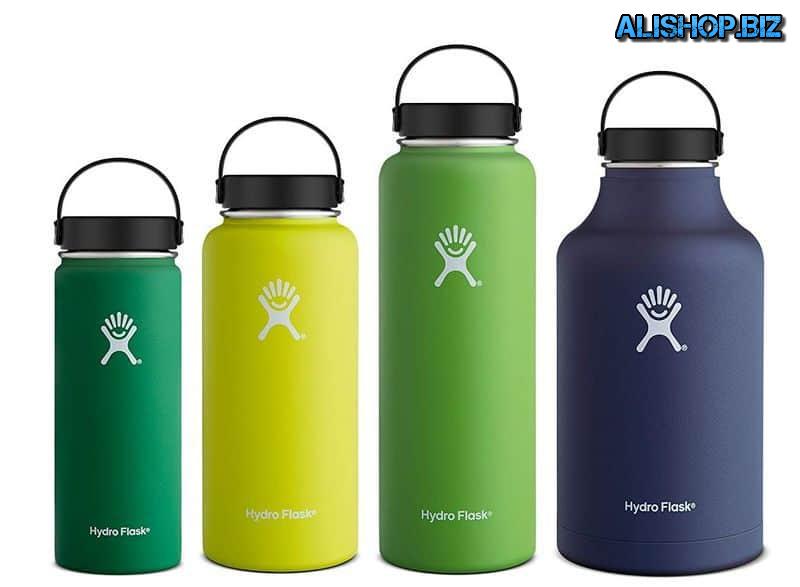 In order not to suffer from thirst during the flight, you can go 2 ways: ask the flight attendant to bring a Cup of water or before boarding to create its own supply of fluid with a flask Hydro Flask. The last option has several advantages because it allows to have immediately a large amount of water and keep its temperature up to 6 hours for hot drinks and 24 hours for cold. In addition, the wide neck is more comfortable for drinking.
Price: — $42.98 | buy |
Portable air purifier FitAir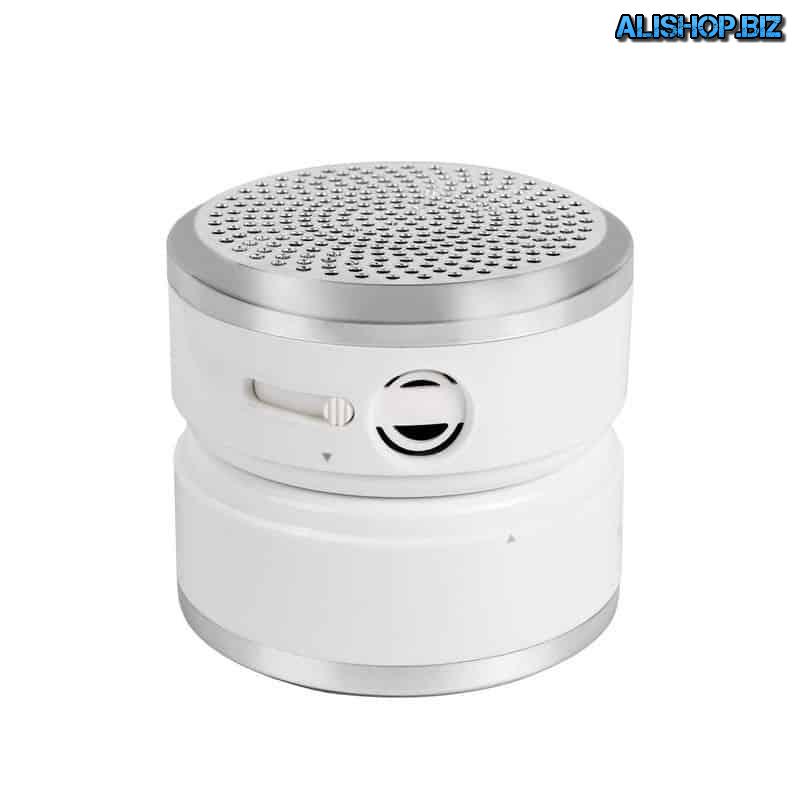 In that case, if you are not lucky and get a seat near the toilet, with the help of portable devices FitAir around yourself easily create an atmosphere free from odors. The device is equipped with a HEPA filter that can hold allergens, dust mites and microbes. The performance of the device up to 130 litres per minute, which more than covers personal needs. With the app you can monitor air quality and to monitor the remaining battery power.
Price: — $99.99 | buy |
Hammock for feet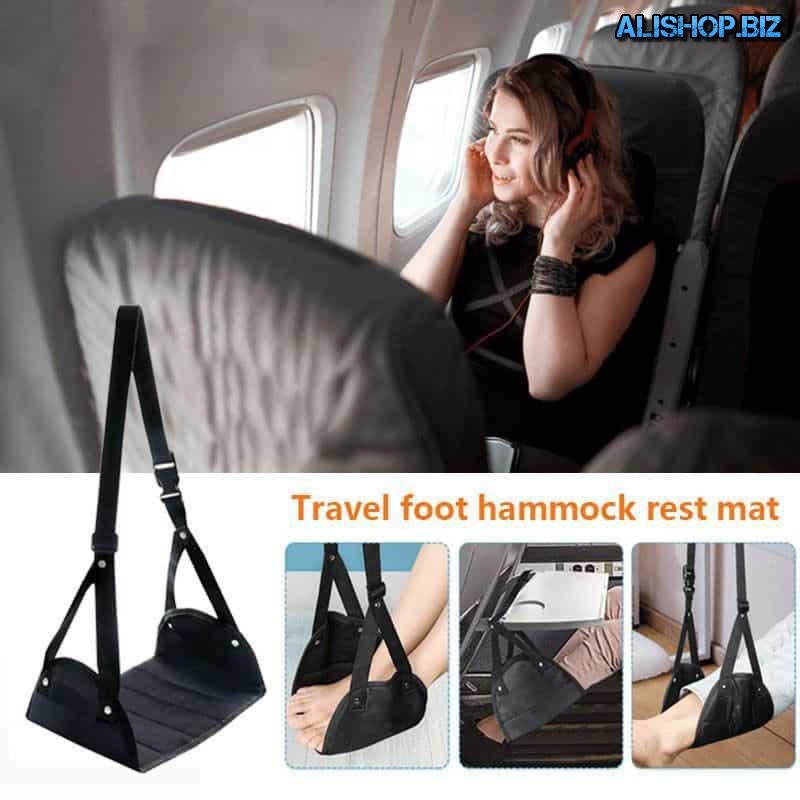 Even if you completely remove the shoes to please her aroma of a neighbor row, the legs still remain in an uncomfortable position. For their relaxation during the flight you can use special portable hammock made from polyester. It can be easily attached over the edges of a folding table and adjustable in height using the adjustable straps. Foam filler in the area for the feet further enhances the level of comfort.
Price: — $4.59 | buy |
Silk sleep mask Alaska Bear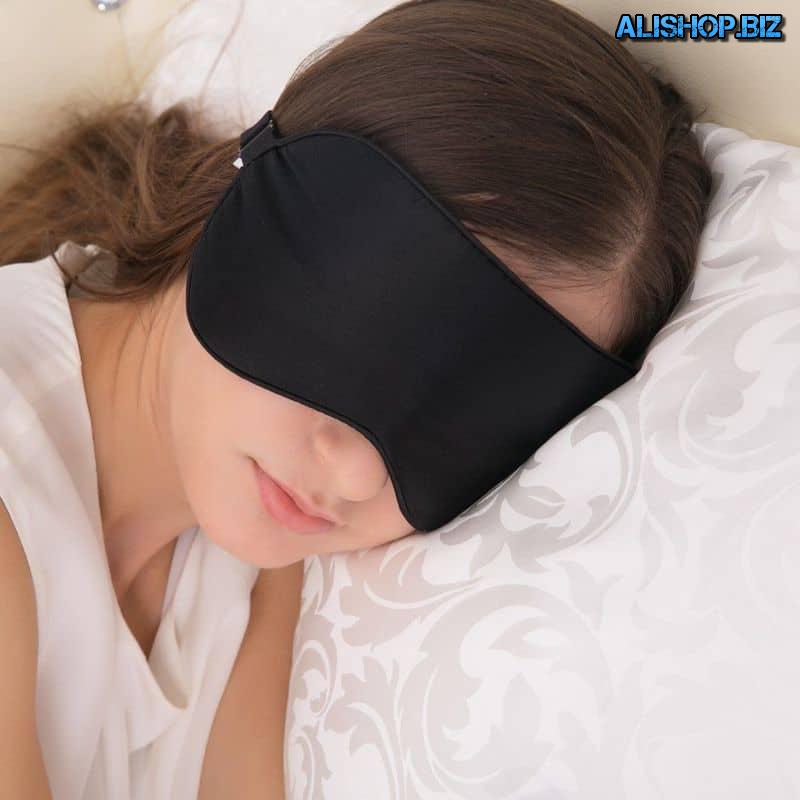 To protect the eyes from bright light in the cabin, millions of passengers use the mask to sleep. From Alaska Bear is made of natural silk and boasts a 100% filtration. In addition, this mask felt very nice skin, different ergonomics and can be folded to a very compact state. With a buckle strap for fastening on your head flexibly adjustable in length.
Price: — $11.99 | buy |
Portable separator for armrests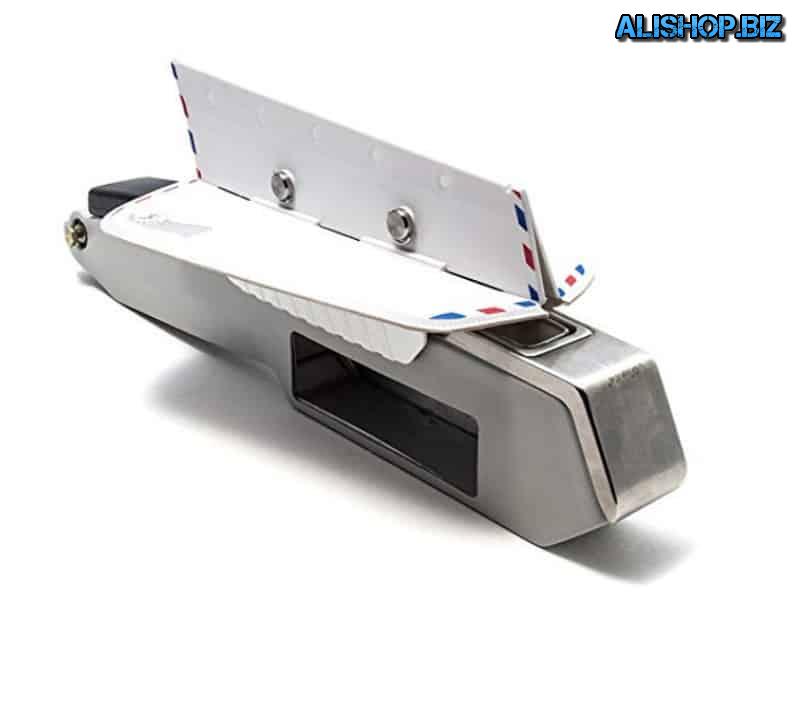 Not lucky enough to be in a chair between 2 unknown passengers on the right and left? Don't miss the armrests, which your neighbors will certainly try to occupy their hands! For correct protection of personal space it is convenient to use a portable separator, which creates a physical barrier with the elbow of your neighbor. The device has a foldable design and takes minimal space in your hand Luggage.
Price: — $19.99 | buy |